Logistics Engineering: Dzonatans likes finding solutions to problems
Why did you choose to study Logistics Engineering?
"I chose to study Logistics Engineering because logistics is a field where I see myself working, in the future. I like finding solutions to problems and thinking of ways to improve something. This is what logistics is about. I study this programme because one day I would like to combine my passion – traveling with work to work all over the world."
Why did you choose HZ?
"I chose HZ because I had a recommendation from an ambassador, who made the university stand out from the rest of the universities in the Netherlands. I was told that the students and the teachers here are very welcoming and friendly and kind, as well as a personal approach, is used in the studies which really caught my attention."
How was the transition from your home country to the Netherlands?
"To be honest the transition from my home country to the Netherlands wasn't as bad as I thought it would be. At first, I feared I would feel like an outsider, but in reality, I quickly adapted to the country and met new friendly people from all over the world. Currently, I have been living in the Netherlands for almost half a year and can confidently say that I feel like at home."
What is the most valuable part of your studies?
"In my opinion, the most valuable part of my studies is meeting new people from all over the world. This results in having a broad network of friends who you can rely on in your future life."
Article continues below photo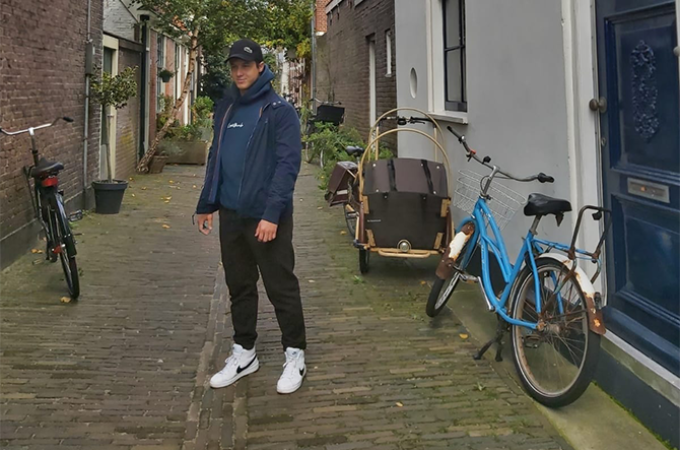 What has been the most interesting project you have worked on?

"So far I have only worked on two projects. Although I haven't finished my second project (Distribution Center Engineer), I like it better. During this project we had to visit a warehouse, think of possible improvements, and create the perfect warehouse in our opinion."
What has been the highlight of your studies at HZ?
"The highlight of my studies at HZ has probably been the moments that I have spent with my classmates. I value the time spent with my friends the most because those are the moments that I am going to remember for the rest of my life."
What would you like to do after graduation?
"After graduation, I would like to combine my passion which is traveling with my chosen career in logistics."
What would your advice be to a student applying to HZ?
"If you are not sure whether to study aboard or to stay at home, choose to come and study here abroad at the HZ. I promise that while you are still young and free studying abroad will change your perspective of life. You will meet new people, see the world and perhaps fall in love with the culture or the country."
Read more about Logistics Engineering