Why did you apply for the Honours Programme?
Actually I did not know about the Honours Programme until one day a teacher said to me I should apply for it. She gave me all the information about what it was and then I was like: 'sure why not'. And I got in.
For the Honours Programme you work on a project. What is yours about?
Our project is about sustainable fashion. With our project, in the form of a documentary, we want to create awareness. The fast fashion industry is the second biggest polluter in the world and many people just does not seem to know about it of care to much about it. Many brands are still constantly putting out new collections, so that people keep on buying new clothes. And let's be honest: there is no way that a 5 euro t-shirt payed all of its workers fairly. You need 80 people to manufacture one t-shirt. How does 5 euro's validate the payment of all these people on one piece of clothing?
Article continues below photo.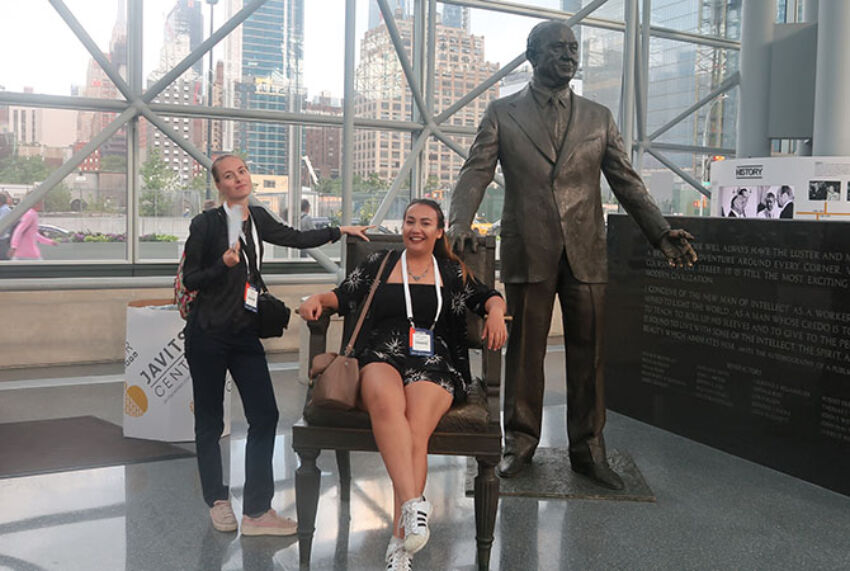 Thankfully there are alternatives, such as reusing 'old' clothes, swapping clothes and recycling clothes. We really got interested in the chain, and also production and selling of the sustainable fashion industry. With our documentary we want to show an alternative pathway you can choose.
What kind of students should apply for the Honours Programme?
I believe the Honours Programme is especially interesting for students who are ambitious and want to get more out of their studies. And also, whom have the time to do it. Time management is namely an issue. It is a high mountain you need to climb, but you will have a great experience.