"Hey there! My name is Mihaela and currently I am pursuing my last year of International Business studies at HZ University of Applied Sciences."
Why did you decide to study at HZ?
"I chose HZ for many reasons but the main one was the personal approach of the teachers and the friendly environment at the university."
Article continues below photo.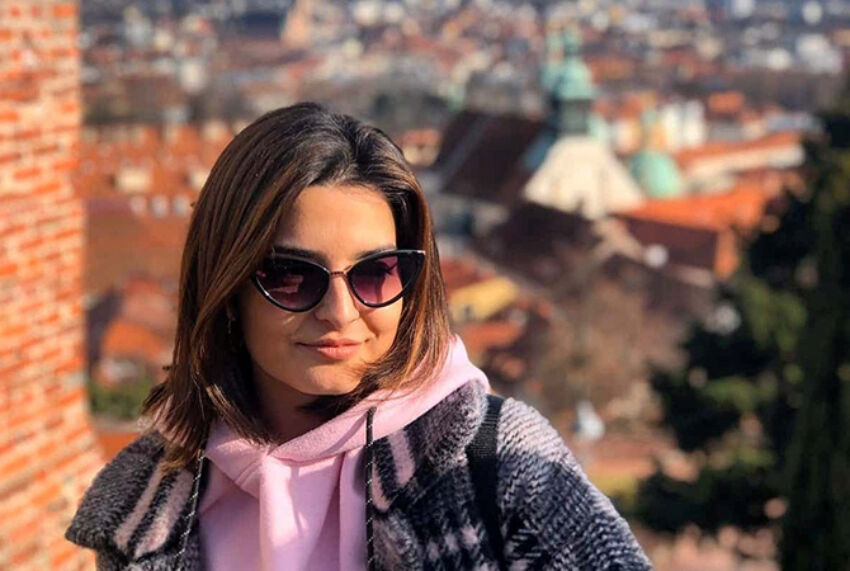 What was the most valuable part of your studies?
"The most valuable part of the International Business programme is that we learn how to transfer the theory into practice because of the various projects and interactive activities we take part in. On top of that, HZ has partner universities on a worldwide level, and that gave me the opportunity to get to know new cultures and gain invaluable knowledge. Since I study Dutch and German as part of the IB course, I stayed in the Netherlands for my internship, which was followed by a minor in Vienna, Austria."
Tell us about your internship? How did you experience these semesters?
"During my internship I worked for APV, the accommodation provider of the majority of international students at HZ. There I managed to get my hands on different tasks like team and project management, event management, and customer relations. In the beautiful Vienna, where I did my exchange semester, I did not only practice my German, but I also got to know the Austrian culture and broadened my knowledge in Human Resources Management and entrepreneurship."
How do you look back at your study journey?
"Reflecting back on my progress, I see that today I have grown up, not only personally, but also professionally in my overall communication with people. All of these, because of the opportunities that HZ has given me through the years which I am very thankful for."
Read more about the study programme International Business at HZ