Why did you decide to study at HZ?

"I first found out about HZ at a study fair in my home country in France and what attracted me was the international environment I could be part of. I quickly decided HZ was the best place for me after having visited the university and the town during the Open Day because I felt like HZ was an international family where I belonged to. What also convinced me to study at HZ was the opportunity we have to spend one and a half year abroad to study and do internships in different countries. So when I realized that with HZ I could experience living in four different countries by the end of my studies, my decision was made."
Why did you choose to study International Business?
"I chose to study International Business because this study program is bringing me professional qualifications in many different fields. Indeed, this bachelor is not limited to one field but includes Marketing, Business English, Finance, Sustainability, Management and many other subjects that I can learn from. That is for me an advantage of the International Business study program, especially when you do not know in which career field you would like to pursue in the future. What also convinced me is the opportunity we have to learn foreign languages and later practice them abroad."
Article continues below photo.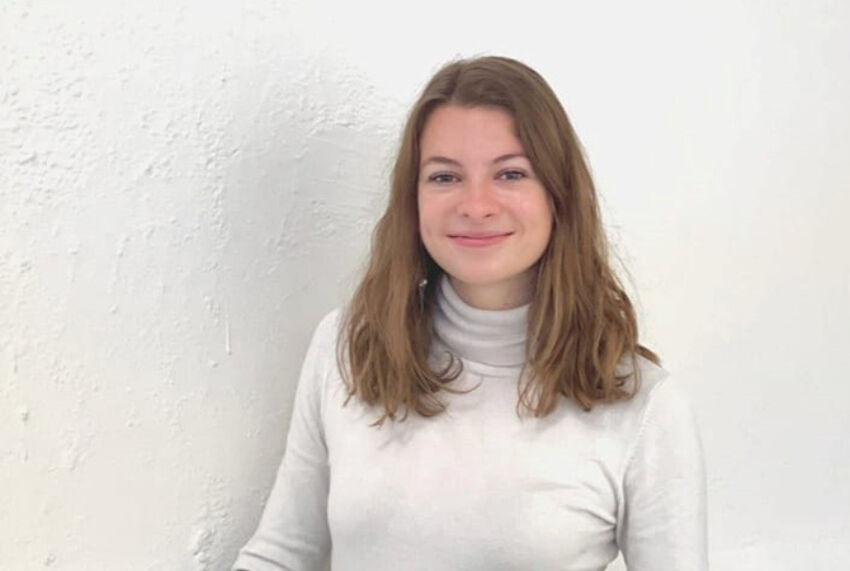 What was the most valuable part of your studies?
"What is extremely valuable for me is that HZ focuses on teaching us relevant knowledge that prepares us for the work field so that we graduate with professional working experience with two internship semesters abroad, a professional network and new language and business skills. Apart from this, what I love about HZ is that this university is giving me the unique opportunity to experience the world by living multiple times abroad and pushing me out of my comfort zone to grow on both professional and personal levels."
Tell us about your minor and internship during your studies?
"In my third year, I spent an amazing first semester in Barcelona doing an administration and sales internship at a Spanish startup. It has been such a memorable experience during which I had the chance to have a first working experience, practice and improve a lot my Spanish level and enjoy life under the palm trees with tapas and sunny days. Although my time in Barcelona was incredible, I decided to leave for a new adventure in South Korea for my exchange semester and experiencing a completely new culture. I feel so lucky to have the chance to travel, visit this new country, experience Korean life and enjoy Asian food."
What would your advice be to a student applying to HZ?
"If you're a prospective student and are hesitating about studying at HZ and moving abroad, my only advice is GO FOR IT! It might be a scary step to take I know but it will be worth it! With HZ I made friends from all over the world, made unforgettable memories in the Netherlands, Spain and South Korea, I gained professional abilities and I became such a more open-minded, mature and confident person, ready to pursue a professional and international career."
Read more about the study programme International Business at HZ