Global Project and Change Management: Nina wanted to study a course related to sustainability
Why did you decide to study at HZ?
"I always wanted to study a programme with a more practical approach, as it is easier for me to remember the things I learn. Since there are just a few programmes in my home country that offer a focus on sustainability, and it is hard to find them in English, I looked for programmes in the Netherlands. After finding HZ University of Applied Sciences I knew I wanted to study Global Project and Change Management (GPCM) because the city is super close to the beach. Moreover, the university is small so it offers small groups of students in each class, this way we can really get involved."
Why did you choose this specific study programme?
"As mentioned before, I wanted to study something related to sustainability and in English, but with a bigger focus on society than biology, chemistry and physics. With GPCM, I found a mixture of project management and sustainability. I will learn how to implement projects that make a difference with all the basic information I need to become a professional in that area. Moreover, I did not only want to focus on one certain topic, but learn about different ones to have more possibilities in my future career."
Article continues below photo.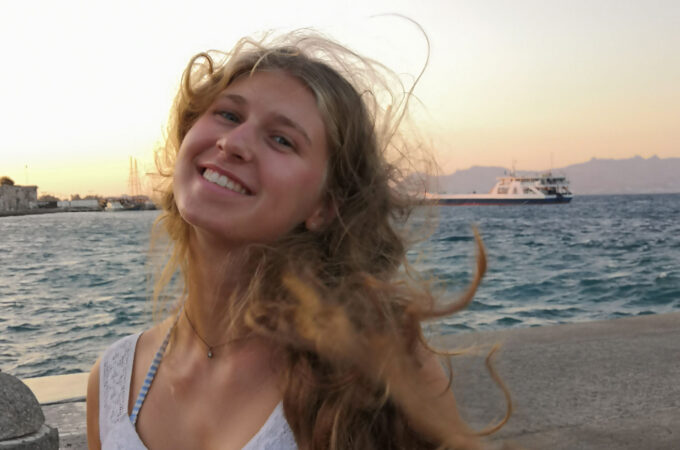 What is the most valuable part of your studies?
"The part I value most is the practical approach and being able to grow and share my own interests. In GPCM, we consider several point of views and in a lot of assignments we can include our interests. This creates a better learning atmosphere and you actually learn what you like. At the same time, we are challenged to become a better self and improve in aspects we choose, no matter if it is about delivering better presentations as a professional or generally being more self-confident."
What are your plans for your internship and minor?
"Within the four years of the GPCM study, we have a minor for half a year in the fifth semester, where we have a lot of opportunities and a half-year long internship in the seventh semester. Both can be done abroad. I do not have something specific planned yet, but I would love to go out of Europe for my minor and somewhere within Europe for my internship. But who knows where I end up!"
What would your advice be to a student applying to HZ?
"Don´t be afraid of going abroad. For me it was the best decision. I made a lot of friends from all over the world and the Dutch people are really open-minded. Furthermore, there is always support from HZ in case there are struggles."