Deborah did a two-year fast-track programme of Water Management
Why did you decide to study Water Management at HZ University of Applied Sciences?
Becoming a HZ student was the best decision to take my studies to the next level. I graduated from Water management at ISNAB (France) in 2018. Following this, I enrolled in the Water Management Aquatic Eco-technology Bachelor programme of HZ as I wanted to follow courses in water ecology in an international environment. I wanted to learn and get valuable experience to be able to access an academic master programme in marine and freshwater science.
Can you explain what the study programme is about?
Back in September 2018, I started a two-year fast-track programme. My first year focused on the two modules 'Ecological Water Quality' and 'Building with Nature'. Between these modules, I chose to do a 6-month internship at Waterschap Scheldestromen (Middelburg, The Netherlands) in the Fish department where I learnt a lot on how to manage fishways to improve connectivity between waterbodies, thus create better life environment for fish nearby dikes and pumping station. The study plan of my second year followed the complete fourth-year programme of the Bachelor, which includes one semester of theorical and practical lectures/projects, and one semester of applied research/thesis at a company.
You also went abroad. Can you tell us a little about that?
I had the amazing opportunity to travel to New Zealand for an internship position at the National Institute of Water and Atmospheric research (NIWA). The position was a 5 months research project about the swimming performance of native freshwater fish, for conservational purposes.
Article continues below photo.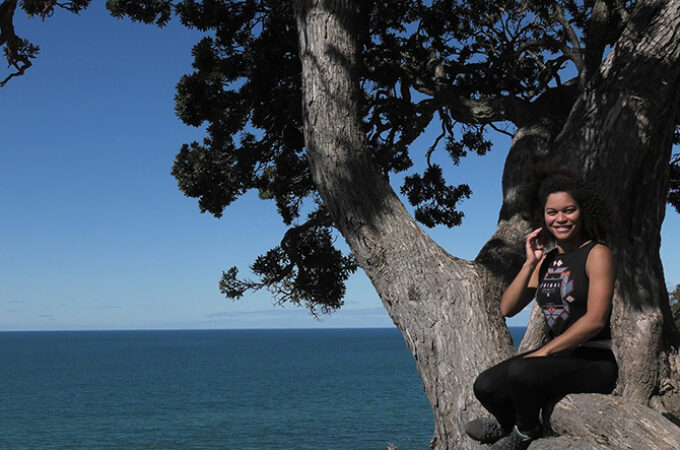 So you have done multiple internships during your studies. How was that like?
Having the opportunity to do internships was what I found very attractive about HZ. This professional experience has given me an undeniable advantage as workplace experience can make the difference in future job-hunting/career.
What did you do after graduation?
After graduation, I started a Master programme in Brussels. It is for me the ideal stepping stone towards my career goal, working as a researcher in marine and freshwater bio-ecology.
How would you summarise your study journey at HZ?
If I have to sum up, studying Water Management can be very challenging, there is a lot to memorize but I reckon it is simpler to understand and learn when applied to real-life situations, as it is done at HZ. We truly are part of a team working on a real-life project and this practical oriented teaching at HZ was the main reason why I chose to enrol in the BSc Water Management-Aquatic Ecotechnology. Also, getting practical experience abroad such as the field week in Lithuania I took part in, while still studying theoretical subjects is definitely a great opportunity to link everything, we are learning together and get successful in our studies.
Read more about Water Management at HZ University of Applied Sciences