Why did you decide to study at HZ?
"I found HZ through one of my friends who already studied at HZ University of Applied Sciences. At that time, I was looking at universities to study at after I graduate high school. By my friend's suggestion I looked at HZ, read through the website and the study programmes that the university offers. I always wanted to study something that is connected to buildings, construction, communicating with different people and that is how I found Civil Engineering. A study programme that not only focuses on regular construction buildings on land, but also water constructions like dams, bridges, and canals."
Why did you choose Civil Engineering?
"I applied to study Civil Engineering because I wanted to obtain an education and a bachelor's degree that would help me in the future - a profession that would be needed throughout the years. In addition, Civil Engineering is always changing and progressing and that is exactly what I was looking for. I thrive for innovations and new skills to learn. I am not a person who enjoys routine, and this programme does not include one. New projects, new clients, new materials, new ways to do everything there is, that is what civil engineering offers and that is exactly what I wanted to do."
Article continues below photo.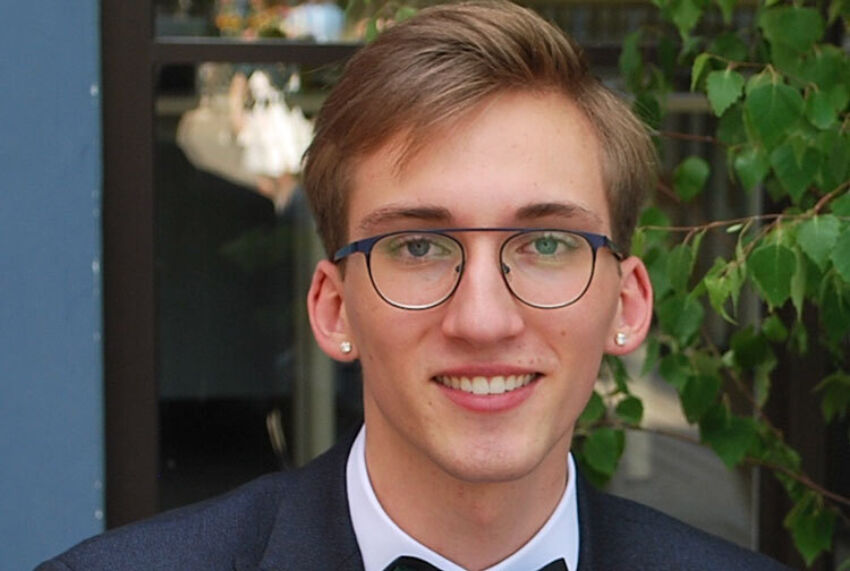 What is the most valuable part of your studies?
"The most valuable part of my studies for me would definitely be the projects we have had and will have. It is a real life experience with real problems, real projects, real clients. It is a fantastic way to get the gist of what could happen, how would work go and have to be done in the future if the student continues to pursue Civil Engineering. Of course, mathematics and physics as subjects are also very important for this profession but doing projects, in my opinion, is the most fun and engaging part of my studies."
What subject do you specialise in?
"Currently I do not specialise in any subject for Civil Engineering. Yes, we do have mathematics, physics, fluid mechanics, construction materials and more. If we talk about subjects I would like to specialise in then that would be "Project and professional skills" because in the future I will strive to learn project managing and leading so I could become a project and construction site manager."
What would your advice be to a student applying to HZ?
"Be willing to learn, be open minded, be passionate. You don't have to be the smartest person on this earth, but you have to be willing to learn new things with passion to make studying the most fun and enjoyable process. Also, be active, participate in everything the university, lecturers and other groups/teams that are connected with HZ offer you. Get the most out of your experience, that is how you will grow and succeed in you studies and future."