I am currently working as Information analyst in the Central Information Services of Rijkswaterstaat. And you might wonder: "How did a 17 year old Spanish boy got working in the Ministry of Infrastructure of the Netherlands?" Let me tell you my story. As everyone knows, the Dutch are the best civil engineers in the world and, for this reason, I joined HZ in 2014.
Civil engineering at HZ is approached from the most practical/project-oriented perspective. During the bachelor we worked with real-life problems, sometimes proposed by a municipality or a company.
In addition to the real-life projects during the lessons, HZ also gave me the opportunity to expand my knowledge about the urban environment in Università degli Studi di Ferrara, where I conducted a minor research in urban design and development according to the principles of New Urbanism.
After my research I worked in probably (to this day) the coolest project during my whole career: "No Bridge Too Far". In this internship (in colaboration with MBO institution, Scalda) I was co-project leader of a humanitarian bridge project in a remote area in Morocco. The aim of the project was to design, plan and get funds in order to build a bridge in an area in the Atlas Mountains which, due to river flooding, is temporarily isolated from the national road network. HZ gave us their full support for this project in different ways, one of them by organizing a trip to the future location in order to perform the necessary land surveying measurements. The project continued after my internship and finally, during this last 2019, I got a confirmation that the bridge will get built.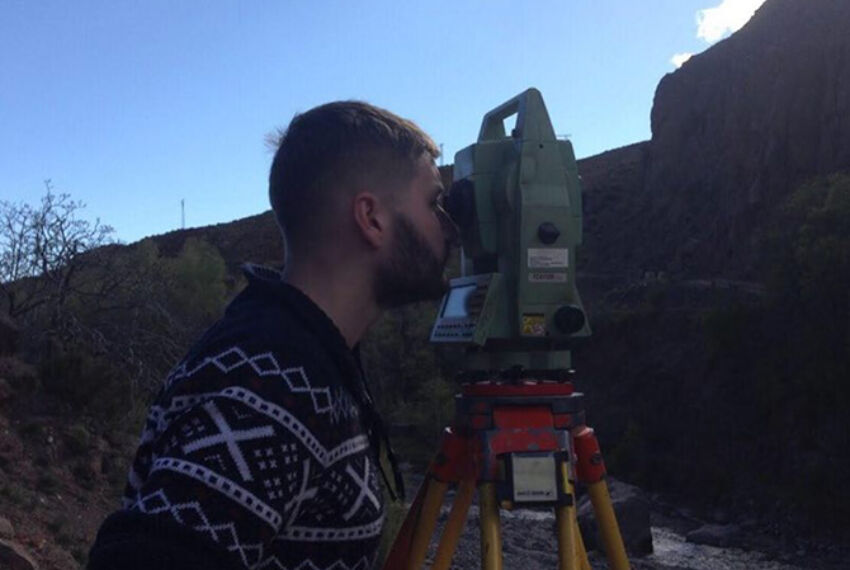 Finally, for my dissertation, I worked in the hydraulic lab at Deltares, where I performed sediment trapping efficiency measurements on a physical model of a gully pot (sewer inlet for street drainage).
After graduation, I carried on with my studies at University College London, where I completed the MSc Smart Cities & Urban Analytics, due to my high interest in the urban environment as well as spatial analysis and GEO-ICT.
Even though it might appear so, this road was far from being an easy walk, especially during my first year, when I struggled more than I was ever used to. Even at this moment (one of the hardest in my life) I had the full support of the HZ through my study coach, whom I still cannot thank enough for the way she approached my situation.
I could not recommend the BSc Civil Engineering enough for anyone who is thinking of studying something in the technical direction. Civil engineering is an incredibly broad field, in which diverse disciplines are presented to you. If you do decide to study civil engineering, HZ is an amazing place to do it. Projects, excursions, supportive and inspiring teachers, internships, researches... all done with a personal proximity which you would never expect from a university. So now it is my time to ask you: "What are you waiting for?"
Read more about Civil Engineering at HZ University of Applied Sciences