Why did you decide to study at HZ?
"Everything started back in September 2020 when I started looking for a bachelor's in tourism. After researching I discovered that in my home country this study programme with a practical approach did not exist as a degree. Therefore, I started to search abroad and one day I came across a HZ advertisement on Instagram. Later, I decided to attend an Open Day and seeing plenty of international students feeling positive with their choices encouraged me to choose this university for Tourism Management."
Why did you choose to study Tourism Management?
"I chose the Tourism Management programme because I have always been curious about the tourism industry and I would love to be a part of it one day. In addition, the different specialisations offered give me the opportunity to learn about different areas of the tourism world; and that is what I was searching for from the beginning."
Article continues below photo.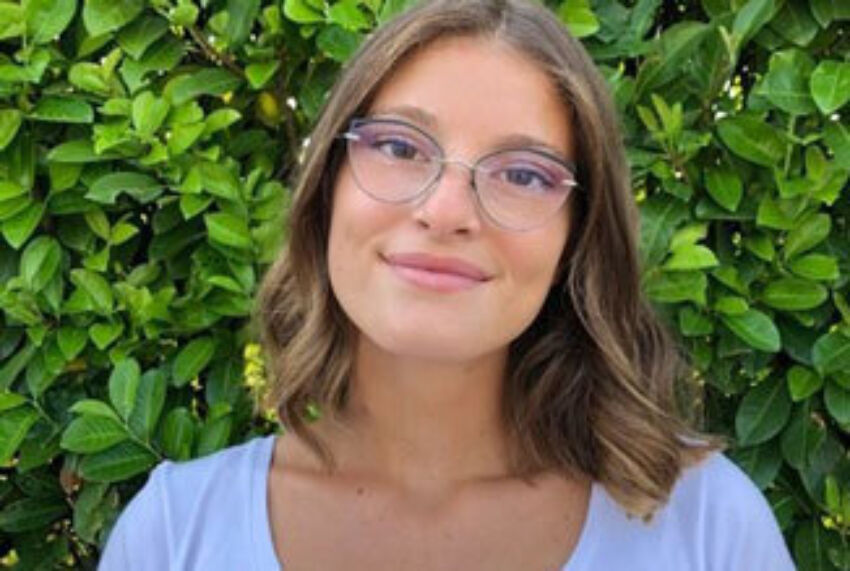 What is the most valuable part of your studies?
"If I had to pick one, I would say getting a global mindset. Living on the APV Campus helped me to make friends from different parts of the world. And having an international class gives me the chance to learn something new about the other nationalities everyday. This will certainly be an advantage for my future career."
What subject would you like to specialise in?
"I still did not choose a specialisation because I want to keep my possibilities broad. Perhaps when I will have a better understanding of myself and the programme, I will eventually choose one of the options."
Tell us about your internship plans.
"This year from May on I will have my first internship. Currently, I am looking at different companies' vacancies in tour operating and event management."
What would your advice be to a student applying to HZ?
"The best advice I could give to a prospective student is not worrying too much. Before coming here, I was full of insecurities whether I was going to be able to communicate with the others or simply live on my own. But always keep in mind, however this adventure goes you will gain precious experiences that will help you to realise who you are."