Why did you decide to study at HZ?
"One of my friends told me about HZ. When I looked at the HZ website, I found out that HZ offered interesting programmes and that the application procedure wasn't that hard. Moreover, I was mainly convinced by the studies in English and when I read the student testimonials, I knew it was the best place for me to study."
Why did you choose this specific study programme?
"Industrial Engineering &Management (IE&M) at HZ is a combination of scientific subjects and business knowledge. But I mainly chose this programme because it allows students to experience the real professional life from the 1st week of your studies by offering company stays in real industries."
Article continues below photo.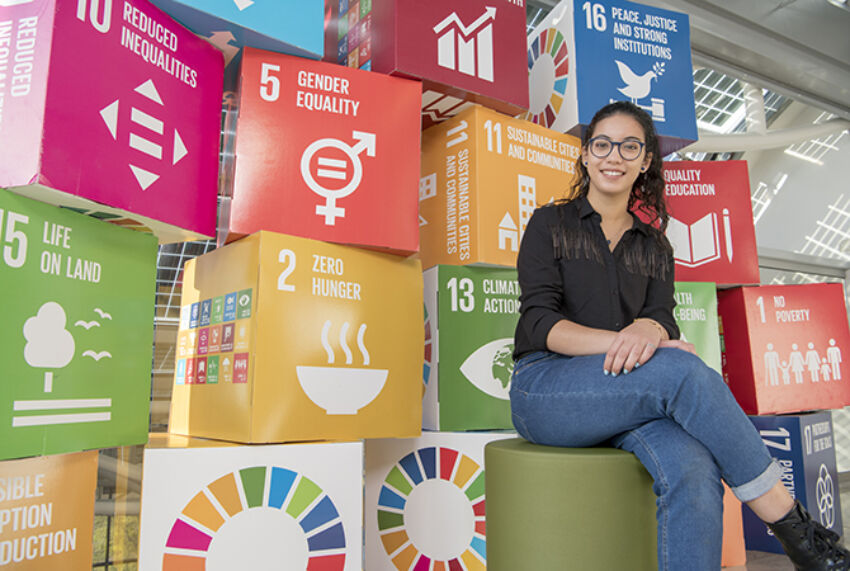 What is the most valuable part of your studies?
"The most valuable part of IE&M is the company stays. They make the programme very unique and interesting."
What does a company stay entail?
"Every Tuesday and Thursday from 9am to 5pm, we go to the company that was assigned to us. I work there with 3 other classmates on our reports that consist of applying the theory learned in class to the company's situation. I can tell you that I learned a lot from those company stays especially about the behind-the-scenes processes. From the design of the products to the consumer side of them."
What would your advice be to a student applying to HZ?
"To any student applying to HZ, I'm sure you won't regret it and you will spend the best years of your life in an international, safe and amazing environment full of opportunities, experiences and unforgettable moments."
Read more about Industrial Engineering & Management at HZ University of Applied Sciences