Pre Departure Evening 2022
Want to know more how it is to be on an exchange? Have a look at the video of Luuk about Vienna and Tristan and Mitch about Seoul.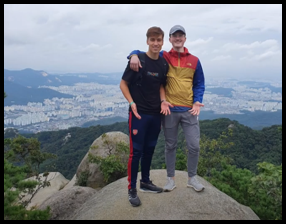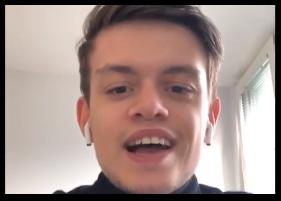 The Pre-Departure Evening on 13 December is for students who will be going abroad in the spring of 2023 for a study and/or internship.
The Pre-Departure Evening 13 December - online session! From 19.00 hrs.
Every year the HZ International Office organises a Pre-Departure Evening. Students who will study abroad and/or do an internship the following year are invited to this, as well as their parents. The purpose of this evening is to prepare students as well as possible for their stay abroad. On this page you will find information to review for this evening. On the evening itself we will organize Q & A sessions (see the below programme).
Why are parents invited as well?
We can imagine that your parents want to know if you have prepared everything for your study abroad. We hope that after reading the information on this page, and by getting answers to questions during the Q & A sessions on 13 December, parents will be confident about your new study abroad adventure.
Prepare well, very important!
At the beginning of the COVID-19 pandemic, many students were forced to interrupt their internship or study abroad. Often reluctantly and headlong. There were a lot of questions to answer, problems to solve. Then came the war in Ukraine. We have learned a lot from these situations and hope to use this knowledge to prepare the students who will go abroad next semester.
Q&A sessions - Tuesday, 13 December 19.00 via Microsoft Teams (MT) - sign up via the online registration form.
During the Pre-Departure Evening we will organise Q&A sessions. You and your parents will be invited to these sessions via MT. If your parents are also attending and live at a different address than you do, please provide us with their email address in the online registration form you will receive in November.
Below you find the presentations. Please have a look at them already, prepare your questions and fill them in, in the online registration form.
The programme - Click here to join the event (link will be added later on).
19.00-19.05: Foreword
19.05-19.15: HZ-student about the study abroad.
19.15-19.45: Q & A study abroad and grants. By Johannetta van den Broek and Astrid Umbgrove (you can also ask Astrid your questions on internships).
19.45-20.00: Q & A on insurances. Ms. Arti Pancham from Aon Insurances will answer questions and give information on insurances.
20.00-21.00: (flexible): ask questions to students who already studied at the partner institute where you will go next semester (in MT we will create a team per partner institute, participants will be added to this team)

Presentations about study, internship and grants
Presentation minor Study Abroad
Presentation internship abroad and grants - On MyHZ you find all the information on grants.
Information on insurances
Of course, you choose the insurance that suits you best for your stay abroad. A number of insurance companies offer special packages for students who will be studying or doing an internship abroad, such as Aon Student Insurance and OOM. Mr. Frank Antonisse from Aon Insurances will be online during Pre-Departure Evening to answer your questions. About the Aon-Package but also other questions you may have with regard to insurances. Below you find a presentation of AON that you can use to prepare your questions about insurances.
Presentation Aon Insurances (the presentation will be updated soon)
Information on safety
HZ's partner in safety is International Security Partners (ISP). ISP offers 24/7 support to HZ students in case of emergency: +(31)-(0)320-331343. They also wrote a special guide for HZ-students, on safety, when going abroad.
Below you find the presentation of ISP.
Presentation ISP on safety
Q & A document ISP
Thank you for reading the above guide and presentation. You can write your questions on safety in the online registration form. We, the HZ International Office will gather all the questions and will publish these including the answers, on this page at a later stage or will answer the questions during the Pre-Departure Evening.
Other important forms regarding security:
ISP step-by-step plan in case of emergency
Form with important data for the people at home
Travel advice and what are the corona-rules per country?
On the Dutch website Nederlandwereldwijd you will find the travel advice and rules and regulations regarding COVID-19 per country. Click on a country name, choose 'reisadvies' (travel advice) and then you will see the option 'Coronavirus' with links to the relevant websites in English informing on the local corona-rules. As the country names are in Dutch, you find the English translations in this list. Of course the partner institute will also inform you about the rules in their country.
Confirmation of 'Necessary Travel'
HZ strongly advises against it but, if at the moment of your departure, the country of your destination has code orange, (travel advice as per the Netherlands Ministry of Foreign Affairs), and you decide to travel to this destination for your study or internship, you should request a 'necessary journey' confirmation from the Student Office. This confirmation states that you are travelling within the framework of your studies at the HZ. Attention: in that case you have to complete the form 'Own Risk Declaration' and email that to: internationaloffice@hz.
HZ-policy regarding travel advises
On the HZ website under the section FAQ's you find the decisions HZ has taken regarding the travel advises. Look under: "Can I still go abroad for an internship or study?". Keep a close eye on the information HZ publishes there as it may change based on new international developments.
What if?
Of course, we hope that you will be able to finish your entire semester abroad. But what should you do if there is another corona outbreak or other calamity? Here are a few tips:
Contact the international office of the partner institute and read the information they may send you, and inform them on your whereabouts.
Contact the HZ International Office (IO) should you need advice.
Inform the HZ IO about your plans/decisions: also we have to know about your whereabouts and need to know that you are safe.
Follow the instructions of the local authorities.
Follow the travel advice of the Dutch Ministry of Foreign Affairs trough their app or call them: (+31 247 247 247). Use this list with Dutch country names in English.
Read the information on the HZ website the FAQ's.
Do you receive the Erasmus+ grant? Take into account the minimum length of stay to keep your grant (2 months).
If possible: continue following the online courses offered by the partner institute, according your Learning Agreement even if you return to the Netherlands or your home country!
Things to arrange before your departure
Such as apply for your OV-allowance (if that applies to your situation) and get vaccinations. You can read more about these subjects on MyHZ.
Handy apps and websites
- Travel advice of the Dutch Ministry of Foreign Affairs
- Re-open EU
- App to copy your ID, to prevent identity fraud. Here's the English information.
- Off line maps