Every year, the HZ International Office organises a Pre-Departure evening. Students who will be studying and/or doing an internship abroad in the following year are invited to attend. This allows you to prepare well for your stay abroad. The Pre-Departure evening is also for parents. Because if your son or daughter is going to study abroad, you want to be sure that everything is well organised.
Pre-Departure evening
Time: 19.00-21.00 hr
Venue: HZ, Vlissingen
Register: via the registration form sent to you by email.
Programme
19.00 hrs: Foreword
19.05-19.15 hrs: Aniek Adriaanse (International Business) about her study and internship abroad.
19.15-19.45 hrs: Q&A on study/internship abroad and scholarships. By Johannetta van den Broek and Astrid Umbgrove from HZ International Office.
19.45-20.00 hrs: Q&A on insurance by Ms. Arti Pancham of Aon Insurance.
20.00-21.00 (flexible): Ask your questions to students who have studied at the partner institution where you will go next semester.
Presentations
Below are the presentations that will be given on the Pre-Departure evening. Have a look at them in advance and prepare your questions. You can indicate your questions in the online registration form or ask them during the Q&A sessions.
Important information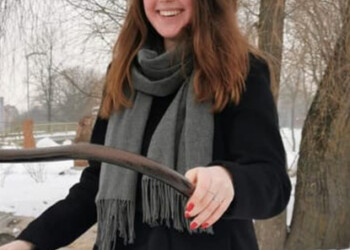 "There are amazing opportunities to go abroad and your classmates come from all over the world."
Read the full story
Follow our students' adventures abroad @studyabroad