The research group Water Technology is a partner in the Horizon 2020 program of the European Union for the research project AquaSPICE. The project aims to promote the sustainability of process industries through digital and circular innovations in water usage.
Water is used in production processes in most industries, with an estimated 20% of global freshwater consumption attributed to the industrial sector. Innovation in water treatment can achieve almost 100% efficiency in closed-loop systems for significant industrial water users by recovering and reusing resources.
Water scarcity is a reality in some locations of Dow in Europe. Dow is exploring opportunities to reduce freshwater intake in various production sites by reusing water flows. These water flows undergo treatment with technologies to make them reusable. Therefore, a pilot project is being conducted using containers with different water treatment technologies.
Intelligent water management
Intelligent water management is also a key focus. A cyber-physical water system is being established, incorporating a network of real-time sensors. Additionally, a model for making decisions is being developed.
Hans Cappon and Emma McAteer are involved in the AquaSPICE project. They are responsible for supporting the operational work of the pilots at Dow Terneuzen and Dow Böhlen and are actively engaged in data analysis and result evaluation.

More information on this website.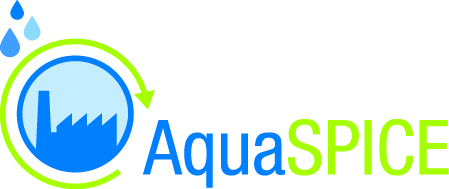 Research group