Member Executive Board
J.L. (John) Dane MSc., from 1 June 2022.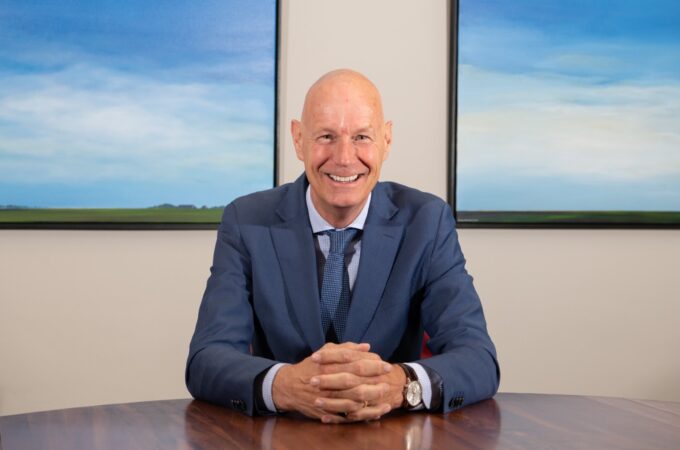 Working for a better world

"In recent years, the need to reflect on our reason for existing has been regularly expressed within HZ. How can we be meaningful? Everyone is familiar with our social tasks: we train professionals for a discipline and conduct practice-oriented research. In doing so, we support the human capital agenda and we drive innovation in the region. And that is what we must continue to work on. But in the meantime, the conviction is also emerging that within the hbo, labour market relevance is increasingly giving way to social relevance.
How can our students and professionals contribute to a better society in relation to companies, institutions, governments and citizens? That is the question we are working on. Hence the title of our Institutional Plan: 'Contributing to a Better World'. It is a plan I am extremely proud of: not only for its content, but also for the fact that it came about in close cooperation with our internal and external stakeholders. Together, we are working on the realisation of this plan."
John Dane
March 2022

Additional functions related to the management position

Chairman of the Supervisory Board of The Work Zone
Member of the Steering Committee Operational Programme South (OP-Zuid) 2021-2027
Member of the Supervisory Committee Interreg Flanders-Netherlands
Treasurer Dockwize Board
Member of the Board of Governors Committee on Funding of the Association of Universities of Applied Sciences
Member of the Board of DCO (Services Centre for Education)
Member of the Zeeland Connect steering group
Member of the Administrative Consultation on Maritime Education (BOMO)
Member of the Topteam Water & Maritime
Member of the ZMO steering group
Member of the acceleration plan steering committee
Member of the Delta Plan Steering Group
Member of the RAP steering group
Member of the Steering Committee City Marketing Vlissingen

Other additional functions

Member of the jury, Zeeland Family Business of the Year Award
Member of the Jury Zeeland Innovation Award Emergo