International Business: Asheleigh wanted to deepen and broaden his knowledge of business
Why did you choose to study International Business?
"I chose to study International Business (IB) because I wanted to deepen and broaden my knowledge of business and I needed to start networking in which IB gave that opportunity. It was a good choice as the courses I've been doing really make sense towards my goals."
Why did you choose HZ?
"I think everything played a part towards to choosing of HZ. Vlissingen is a small, quiet city which is what I like. In addition I play hockey and there's a stadium within proximity of HZ and the city. Thus, being a perfect choice. Nonetheless, HZ had the feeling of acceptance and comfort/support. I think the whole team in charge of communicating with students did a great job. I liked the course it provides and the fact that it is an applied science university which was a perfect match for me."
How was the transition from your home country to the Netherlands?
"Honestly, abrupt. Being on the opposite side of the world, coming overseas especially to stay, study and build a future for myself was quite scary. It kind of felt unreal, after all paperwork and finally being in the plane. The 23-hour flight was difficult, but thank God I sat next to well-mannered, calm individuals. Zimbabwe is an African country which is a nice place to visit but in life to grow sometimes you must leave where you are, but don't forget where you are from. I achieved certain goals that I set before I left to come to the Netherlands, which was the confirmation that I was going."
Article continues below photo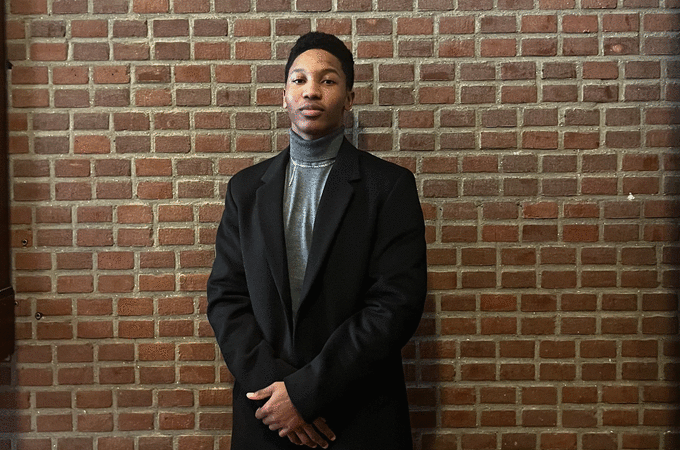 What is the most valuable part of your studies?
"I would say the power of communication and who you know not what you know. But of course, the knowledge pertaining the world of business and how companies and people relate/perform because if you think about it, all a company is, is just a person. International business is like the ocean, very broad but deep and there's layers to it: the deeper you go, the more you discover. Therefore, the most valuable part of IB is the knowledge of networking and having as much knowledge in the field of business, producer, and consumer, what you are."
What has been the most interesting project you have worked on?
"So far in first year the most interesting project has been from a course called Company profile. This project consisted of creating a poster that would be published throughout the Open Day of the university where many students and teachers could see the work you did (team project). Why it was interesting was because it really challenged us, our creativity, patience, ideas, passion, fulfillment/satisfaction to whether it was perfect or not."
What has been the highlight of your studies at HZ?
"The people. There's a lot of pressure especially being an international student, we all have our reasons to why we do certain things and what drives us. But the people that I've come to know, have been great individuals in and out of the university."
What would you like to do after graduation?
"By that time, I should be having my life in order or process too. After graduation I wish to have a company running and at the same time working as a Sales Executive or Marketing Manager. But also, besides that I wouldn't mind working for HZ for some time."
What would your advice be to a student applying to HZ?
"My advice would be:

Firstly, you are making the right decision.
Tell yourself in advance that you want to make the most of every opportunity that comes, this is because HZ provides a lot of societies, events, and activities to try out plus you'll never know where it'll take you.
Put effort into your studies and go the extra mile (Never settle for less than you can achieve).
See this as the foundation for your future, hopefully in that view you'll be more inclined to make right decisions.
Lastly, smile, there's ups and downs but make sure to enjoy the journey. Welcome to HZ."