As of 1 June 2022, Prof. Barbara Oomen will be the new president of the Executive Board of HZ University of Applied Sciences. HZ is delighted to welcome her. "Barbara Oomen has a lot of experience as director in applied sciences and research education. In addition, she is able to link education and research in an inspiring way and aims for high quality", says John Dane, current president of the Executive Board.
The interests of students come first
"With Barbara, we have attracted the right person to contribute to a future-proof HZ," says Toine Poppelaars, chair of the Supervisory Board. "She is a capable director and has extensive experience in both education and research. What also distinguishes her is that in her vision she has a clear eye for the interests of students and their welfare. We embrace this as a personal university of applied sciences. In addition, she knows the Zeeland region well and has an extensive national and international network."
John Dane is also very happy with her appointment. "During the time that Barbara was director of University College Roosevelt, we often worked together in the interests of higher education in Zeeland. I am therefore looking forward to a collegial cooperation in our Board and Management Team. We would like to work with her on the further development of HZ as a university of applied sciences that is among the best in the Netherlands."
100% same mission
Barbara Oomen says she is delighted and honoured with the appointment. "For years I have been impressed by the significance of HZ; for students, for the region and increasingly also for the world. The mission of HZ to contribute to a sustainable planet, with personal education, real cooperation and research that matters, is 100% in line with my background and interests. I look forward to working with all my new colleagues and others who have a soft spot for the HZ."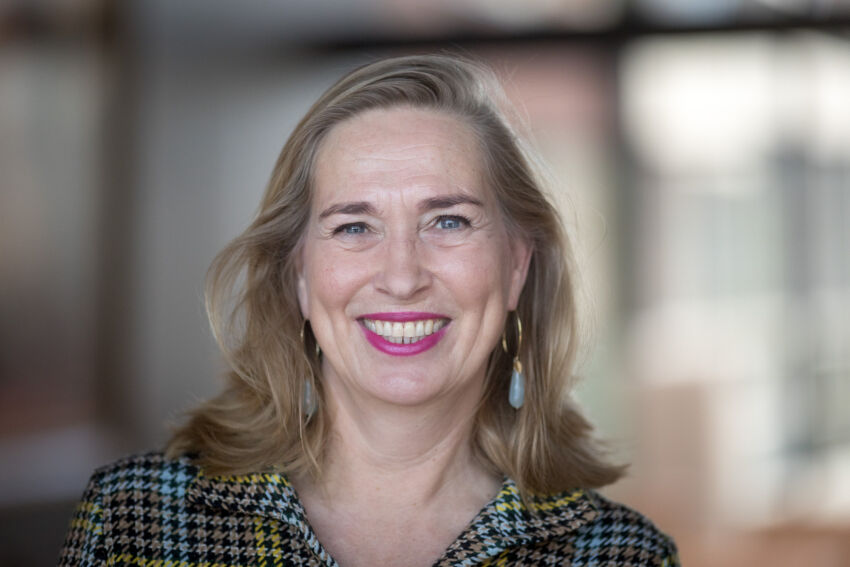 Barbara Oomen: an educational innovator
Barbara Oomen is Professor of Sociology of Human Rights at Utrecht University and she is connected to University College Roosevelt (UCR) in Middelburg. From 2012 to 2016 she was Dean of the UCR. She is an expert in human rights, educational excellence and cultural diversity. She researches and teaches on these topics and puts them on the national and international agenda. Her social involvement and administrative experience is also evident from her large and diverse number of additional functions, in Zeeland, nationally and internationally. For example, she is on the board of the Roosevelt Foundation, which awards the Four Freedoms Awards every two years. Barbara is known as an educational innovator and her credo is "Don't think but do"!


Portrait © AIV