Are you curious what the Joint Research Center Zeeland in Middelburg looks like on the inside? Take a look! These new impressions are of the 'makerspace' on the ground floor of the new research institute.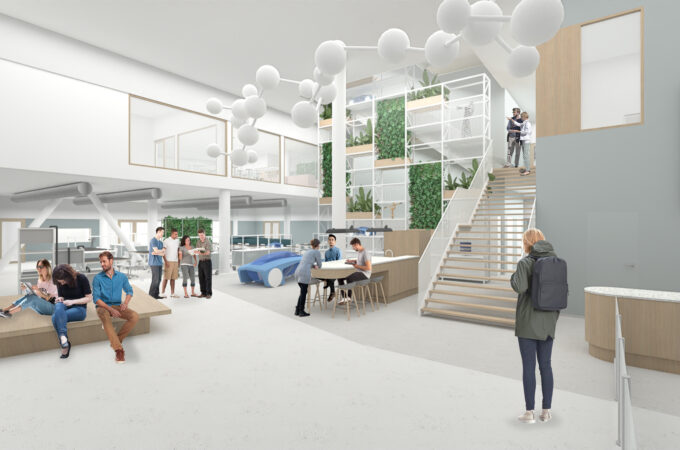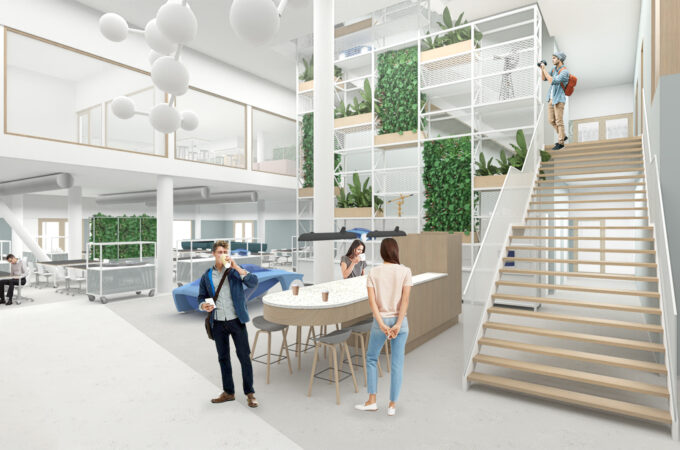 Inspiring eachother
In this makerspace, 100 to 150 students will meet every day to work on interdisciplinary projects. We are also working on large and small innovative developments in the fields of water, energy, food and biobased material applications. Education is research: the makerspace focuses on discovery, experiment, design and creating. Students from Scalda, HZ and UCR and experienced researchers can learn here from each other and inspire each other.
A lot to see
In this makerspace in the central hall - the largest room of the building - a lot of space is reserved for the presentation of workpieces, showcases and prototypes. Work-in-progress will also be on display. The models include riding trollies. Furthermore, there is space for large setups. The solar boat - a project a team is constantly working on - will have a permanent place there.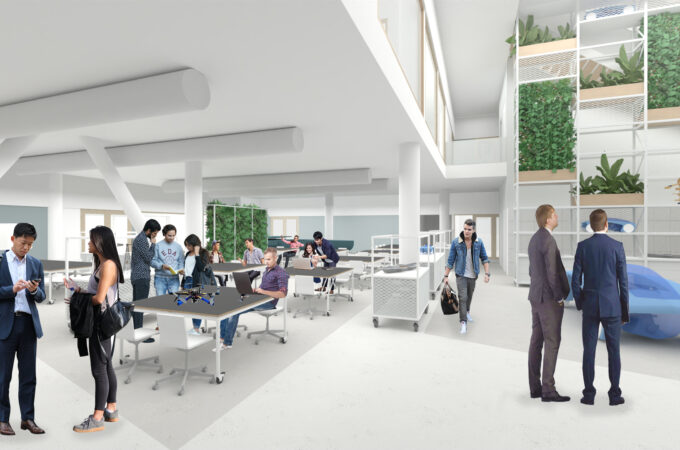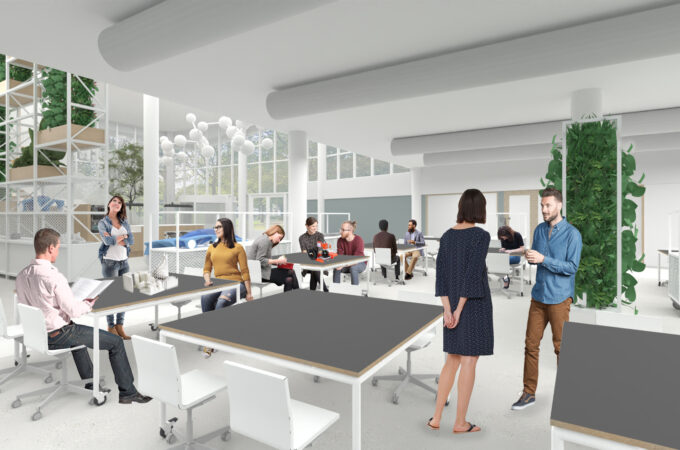 Meeting each other
Because meeting each other is central, there is a meeting point with a coffee machine near the entrance. Students from the various study programmes and educational institutions can inspire each other here outside the projects.
More makerspaces
Each floor will soon have its own makerspace. These will be specifically designed per field on the floors, such as those for Data science, Engineering and Chemistry. However, these will be general facilities that can be used by all students.
Burobas designs the JRCZ interior on the request of HZ and in collaboration with Rothuizen Architecten.