Why did you decide to study at HZ University of Applied Sciences?
"I wanted to step out of my comfort zone by going abroad for my studies, to learn a new language and get to know the Dutch culture. Furthermore, I was very fond of the HZ University of Applied Sciences focusing on aspects such as sustainability and climate change such as in Water Management."
How was the transition from Germany to The Netherlands?
"German and Dutch education are pretty much alike. Nevertheless, you will always find small differences in universities. What I noticed after quitting my previous architecture studies in Germany, is that HZ is way more personalised to your needs and it really feels like a big family here. You are not just a student number in the system, the lecturers know your name and show interest in you."
Why did you choose to study Water Management and which specialisation did you choose?
"After I found a passion for surfing, I felt more connected to nature and wanted to study something with environmental sciences. Since water is the most valuable resource we have, it feels as I can contribute positively to our society and environment by studying something that matters.
I chose two specialisations: Delta Management and Spatial Planning & Design (SP&D) as my main study track. In Delta Management I learned how to tackle problems that come with creating a climate adaptive vision. Topics such as dealing with stakeholders, creating adaptive pathways and becoming a team player are what this study track revolves around. With a desire to create a sustainable living environment for everyone and to improve the performance of existing networks, choosing SP&D as my main study track felt natural to me."
Article continues below photo.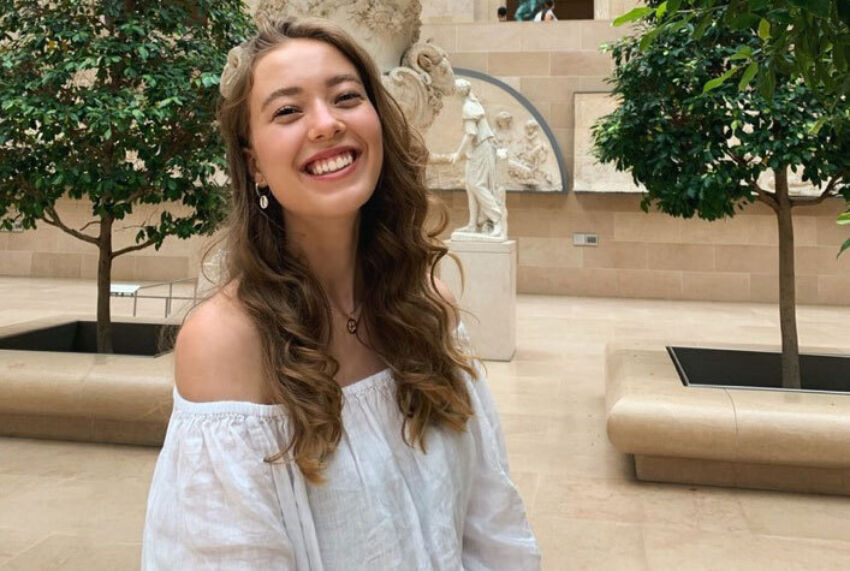 What is the most valuable part of your studies?
"The most valuable part about Water Management is that it focuses deeply on all different levels of creating a sustainable future, such as economical, ecological, spatial and social aspects."
Do you already know where you would like to do your internship or minor?
"Yes, I will do my minor in Denmark at a partner university. For my internship, I would also like to go abroad to challenge myself again and get to know different cultures."
What has been the most interesting project you have worked on?
"So far, I really liked working on making an area in Zeeland climate-proof for 2050. The problem for the agriculture-dominated area is the increase of salinisation and drought due to climate change. My main objectives were providing stable food production, clean energy consumption, supporting vulnerable groups and enhancing biodiversity. Therefore, I developed a so-called "Biovillage" consisting of greenhouses and other sustainable solutions."
What would be your advice to a student applying to HZ?
"Be open to the process and take every opportunity which crosses your way – even when it might seem too difficult at first sight!"