Why did you decide to study at HZ?
"I contacted a service agency that helps students apply for higher education in the Netherlands. They offered me some universities for the Chemistry programme, and the first one was HZ University of Applied Sciences. After that, I got in touch with the university and began the application process. I talked to different ambassadors who were very nice and helped me a lot – they answered all my questions. I knew this was the best place for me because of the opportunities that HZ offers and the friendly environment."
Why did you choose to study Chemistry?
"HZ University of Applied Sciences was the only one that offered that much of diversity in their programme. Starting from the first year, you study Chemistry and Microbiology and you can choose what to specialise in later on. In my opinion, having the opportunity to choose is the best. In addition, after graduation from HZ, you can immediately start working."
Article continues below photo.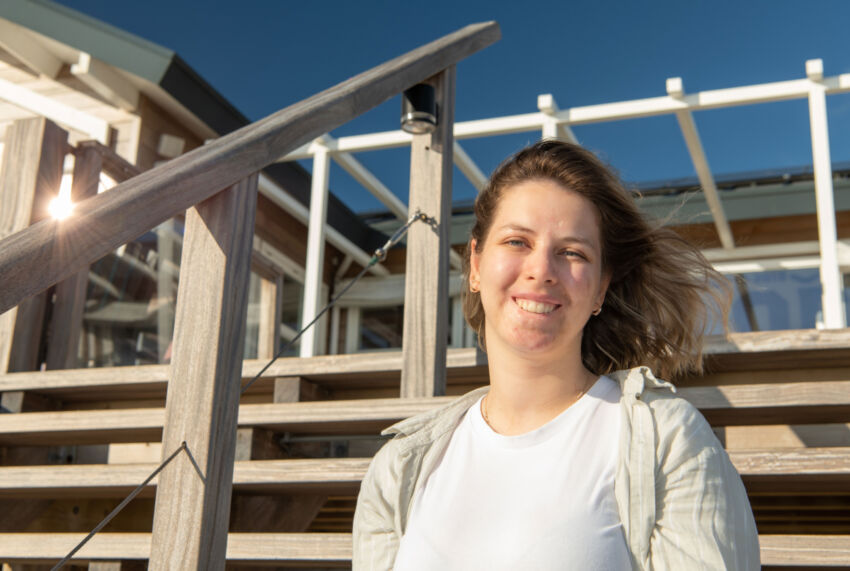 What is the most valuable part of your studies?
"The most beneficial part of studying at HZ is that you really matter as an individual. From my own experience, I can say that you can get help from everybody. I have been here for only 3 months and students of all study years have helped me either with my studies or my daily life here. Teachers answer your questions if you have any. I have gained so much new knowledge only in the first block."
What subject would you like to specialise in?
"I am not sure in what subject I will be specialising but for now I am considering Life Sciences."

What would your advice be to a student applying to HZ?
"My advice is: be curious and connect with as many students as you can, even if they are not in your programme or studies. HZ is a great place to find lifelong friendships. People here help a lot, and because most of us are far away from home, we can understand each other. Here, you will not feel alone."