Brew your own seaweed beer!
Want to start your study programme with a special beer? You can do that with the Chemistry study programme at the HZ. During the Food Chemistry course, you will be brewing your own beer based on a local gem: seaweed! Under the guidance of master brewer Jens van Stee (Brouwerij Slot Oostende).

For a chemist, it is a joy to study beer. There are more than 800 components in beer. Add that to the enormous versatility of seaweed and you have a project that sparks like a delicious summer beer.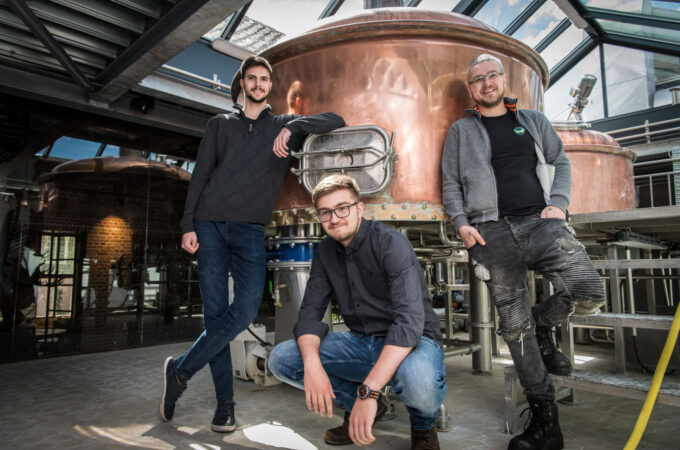 Food Chemistry

During the Food Chemistry course, you will learn how to use the ingredients of seaweed to enrich the taste of beer. During the project you will develop yourself in all kinds of areas: you will make plans, dive into literature and work together. Afterwards, we will present the beer at a tasting!

Seaweed has many possibilities

Did you know that seaweed can produce substances that inhibit Alzheimer's disease? Or that the proteins from seaweed are extremely healthy and can be used in numerous foods? And that we can make packaging material from the leftover sugars? At the HZ - where we are surrounded by the sea and seaweed - we do a lot of research into the sustainable possibilities of seaweed.
Curious about Chemistry?

Chemistry is about experimenting, researching and analysing. And that goes beyond seaweed and beer. You will investigate the composition of substances and products and analyse them down to the last molecule. From waste water to medicines and plastics. With your knowledge you will contribute to solutions for a better world.

Read more about the Chemistry programme here