System Transformation
Many of the problems and challenges we face today are rooted in complex systems. This means that causes and effects can only be deduced in retrospect. In multilayer systems with dependencies at all levels, what may seem like a solution from one perspective might have undesirable consequences from another.
Transforming these so-called 'wicked challenges' is about building new paradigms and the courage to exchange commonly used linear for circular approaches.
Systems Transformation requires the ability to analyse and understand relationships, finding points of leverage, understanding how systems are embedded within different domains and different scales and willingness to embrace uncertainty. Because of the complex and sometimes conflicting interests, transformation must be a collaborative process in order to develop viable, inclusive and equitable solution options that promote sustainable development.
What Global Project and Change Management offers within the Systems Transformation learning line:
Project Management
Organizational Science
Change Management
Systems Thinking
Organizational Behavior
Systems Transformation
Good Governance
What students say:
"The best thing we did within the (Systems Transformation) learning line was learning how to achieve change and reflecting on different change approaches. (It) was not just helpful professionally but even more influential in my personal life." (Nina, 2nd year)
"Our Project Management classes really exceeded my expectations, since they were really well aligned with the Living Lab and our work with Rijkswaterstaat. We visited Rijkswaterstaat and had guest lectures from project managers and water quality advisors and went on a field trip to the Katse Heule. We had regular contact with our assigned clients from Rijkswaterstaat and learned so much about the Ministry of Infrastructure and Water Management through presentations, and especially the Living Lab which revolves around working with our client on a real-life project looking into different measures that could be potentially implemented (and it was very helpful having classes about Water Quality and Parameters)." (Zitem, 1st year)
"Systems Transformation is an important learning line! not only do we learn about the two different management types that define our study programme's name but also about transformation, transition, how and why to achieve it, why it is important, etc. We also practice soft and critical thinking, learn to analyse and understand organisation and much more that is important to bring about change." (Eva, 2nd year)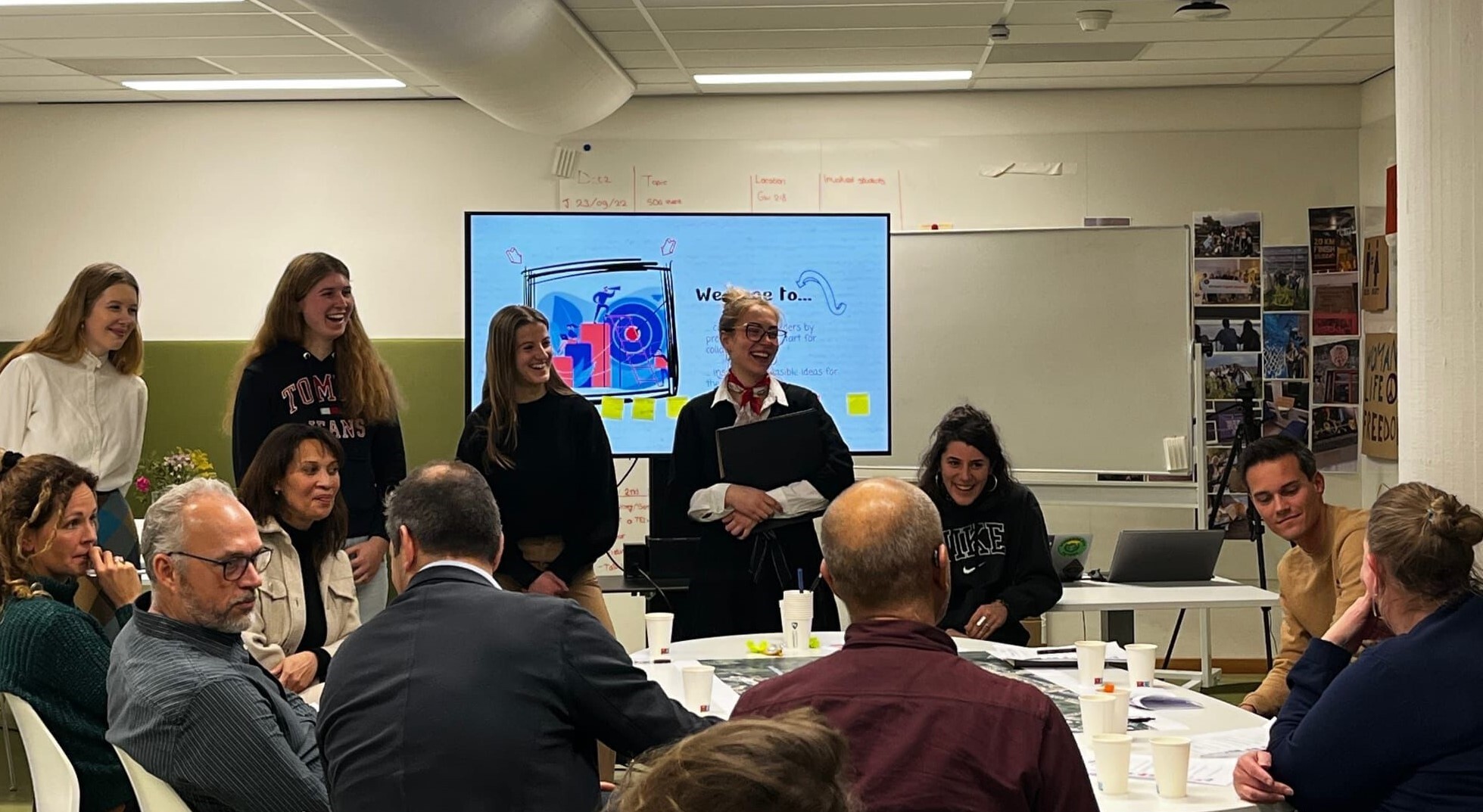 Students participate in a stakeholder meeting during the Living Lab. The Living Lab is a part of the Systems Transformation learning line as the goal is to create change on a regional or municipal level.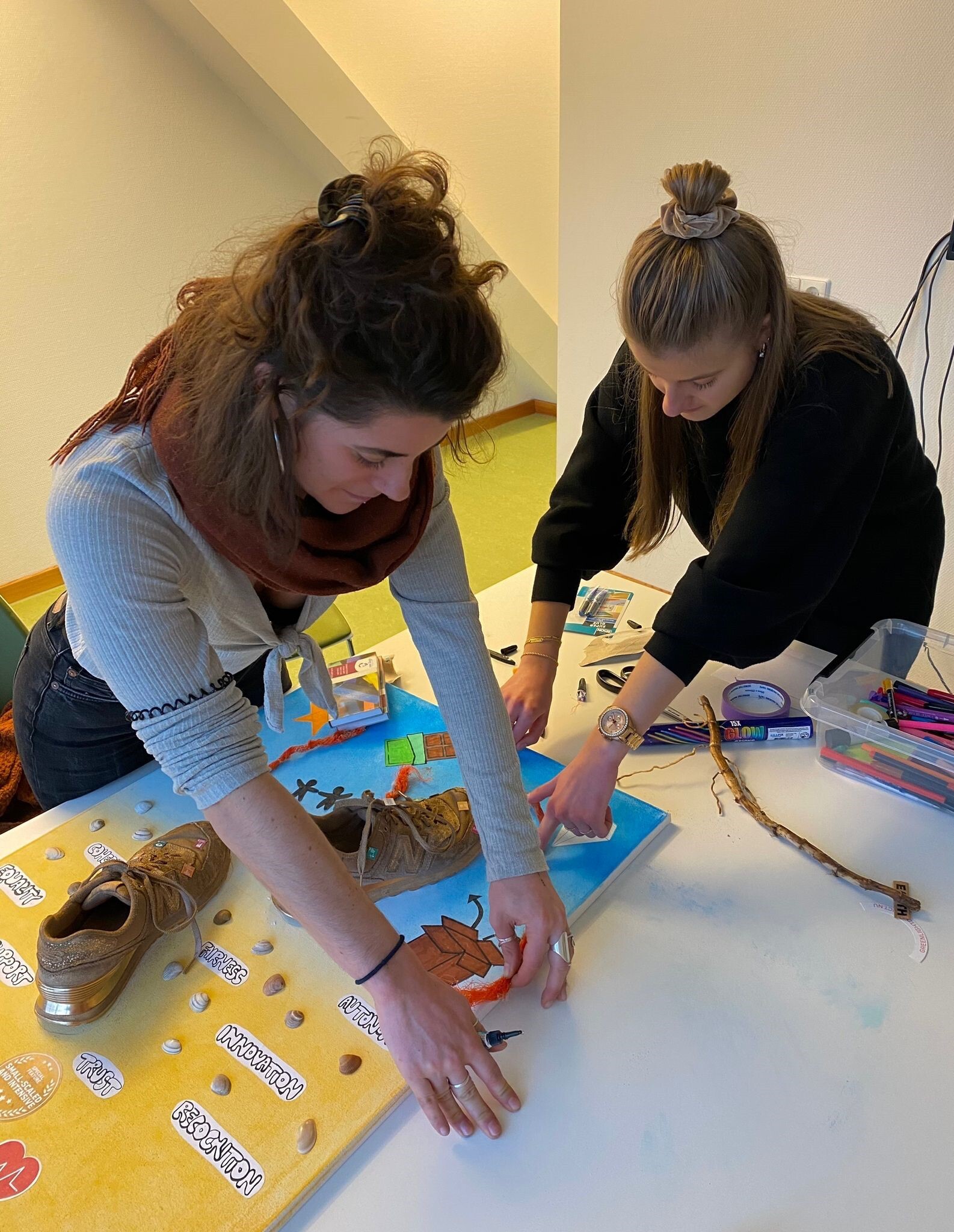 Students Laura and Manon create a GPCM Totem as part of a deliverable from the Organisational Behaviour class, which is part of the Systems Transformation learning line.
Programme
Would you like more information about this project or the study programme Global Project and Change Management? View our study choice activities at hz.nl/events and register for one of the activities.