Sustainable Society
The past decades have demonstrated how society has become increasingly volatile, uncertain, complex and ambiguous. To transform is the new norm as we have witnessed, amongst others, the global rippling and disruptive impact of economic crises, environmental and sustainability crises and health crises.
At the same time innovations and technological advancements speed up globalization creating disruptive changes and transitions. Not only there is an interdependence when it comes to the origins of most of the recent crises, but also the process of finding suitable solutions is increasingly multi layered, covering local, regional and international aspects and embedding elements, such as politics, international relations, diversity, prosperity and a healthy natural environment.
A Whole
We are part of a system where turning a button at one end could influence an entire spectrum at the other end. Therefore, a sum of small local actions are as significant as global movements. To understand and address this complexity, models, guidelines and goals are being developed, such as the UN Sustainable Development Goals, requiring a cross sectoral and transdisciplinary approach to create a sustainable future in regards to People, Planet and Prosperity.
What Global Project and Change Management offers within the Sustainable Society learning line:
History of Globalization
Earth and Environment
Global Challenges
Impact of Solutions
What students say:
"Global challenges class was very eye-opening and I´d describe it as one of the main focuses we have within the Global Project and Change Management study programme. The lecture about the then current situation in Afghanistan was shocking but so powerful." (Nina, 2nd year)
" I would say that any student that decided to study GPCM cares for the planet and is passionate about sustainability to some degree. All of us come from different countries being aware that many times we don't know what issues and challenges are another countries facing. We hear the news on the media most often from our home country or maybe the neighboring ones and the Western countries. Therefore, I believe that some GPCM students are more aware than others and these 2 courses are eye-opening and get the students on the same level." (Eva, 2nd year)
"Earth and Environment shows the amazing complexity of our natural world and its gigantic size, yet also shows our connection with it as humans, and how large of an impact we can make, in both positive and negative ways." (Micha, 1st year)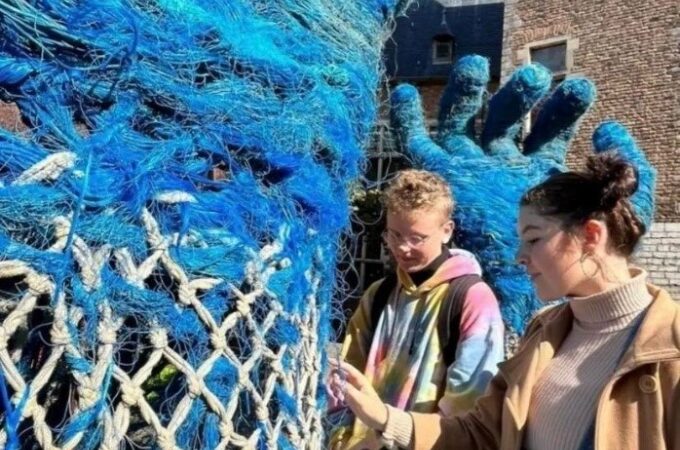 Students visiting the Blauw Pluis artwork, highlighting the amount of pollution found in the North Sea caused by fishing nets.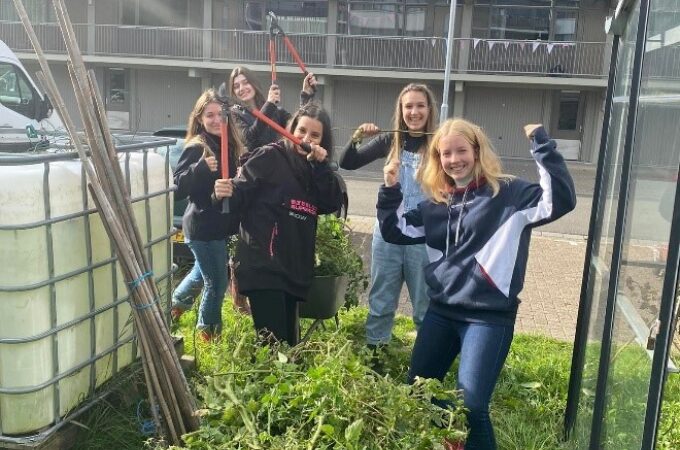 Students helping out at CitySeeds, an organization cultivating food and providing community gardening spaces for those struggling to meet their nutritional needs.
Programme
Would you like more information about this project or the study programme Global Project and Change Management? View our study choice activities at hz.nl/events and register for one of the activities.