Can you tell us a little about your time studying abroad?
"My adventure abroad began in 2014, when I decided to leave Spain and study Water Management at HZ University of Applied Studies. From the very first second I arrived in Vlissingen I knew I made the right choice. Now five years later I can truly say that studying abroad has been an once in a lifetime experience for me."
Article continues below photo.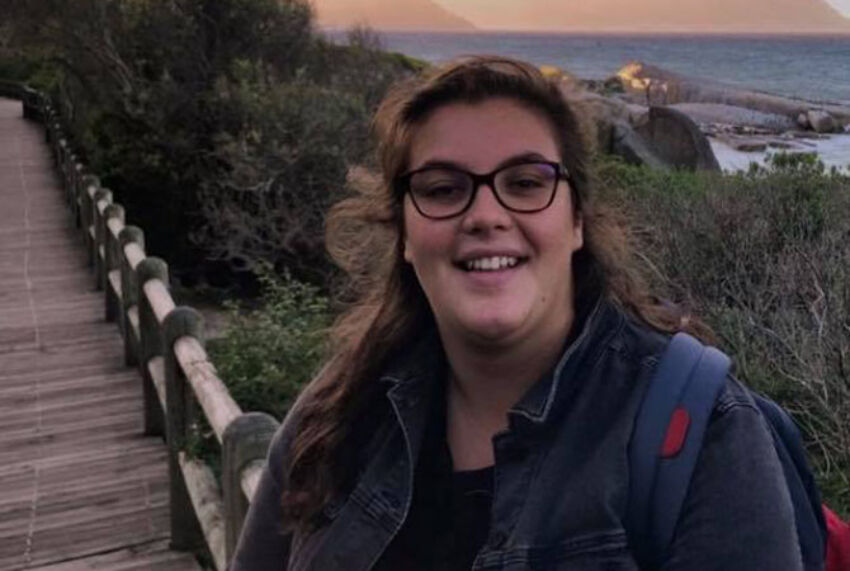 Why did you decide to study at HZ?
"The practical side of the bachelor is one of the reasons I choose the programme. Thanks to real-life cases you directly learn to apply the theory in the field. It was great to improve my English as well. But mostly because at HZ you learn about water management from real professionals in the sector."
How was your experience at HZ?
"I am still grateful for my experience at HZ and the lifelong friends I made from all over the world. At HZ I discovered my full potential and she helped me grew into the person I am today."
What was your favorite part about the study programme?
"Seeing more of the world. The bachelor opened up many doors for me. I got the opportunity to internship in Madrid and Yerseke (NL) and study one semester in Helsinki. During my studies I lived in three countries, five cities, seven houses and traveled to twenty different countries and continents. Do you know how many chances you have to travel the world just to visit friends? I cherish these memories every day."
What are you up to now?
"Currently I am working at the department of innovation in SUEZ, the number one multinational in water and waste management in Barcelona. In addition, I study at EAE Business School for my master in Project Management. Moreover, while commuting to work, I follow three online courses about circular economy, finance and accounting. It is a very busy period, but my mind is blooming. Also, I love to travel more. Who knows where to?"
Read more about Water Management at HZ University of Applied Sciences