Why did you choose to study at HZ University of Applied Sciences?
"I started the Tourism Management Bachelor program when I was almost 17. I decided to study Tourism Management at the HZ University of Applied Sciences, because I was young and I was looking for a University close to home."
Why did you choose Tourism Management?
"Tourism Management appealed to me, because I have always been interested in tourism, but also in working with people and at the same time exploring the world around me. This study was the best option for me, even though I was doubtful at first due to the fact that the study was given in English, which ended up not being an obstacle at all. There are amazing opportunities to go abroad and the program itself is international, which gives you a chance to meet classmates from all over the world."

Article continues below photo.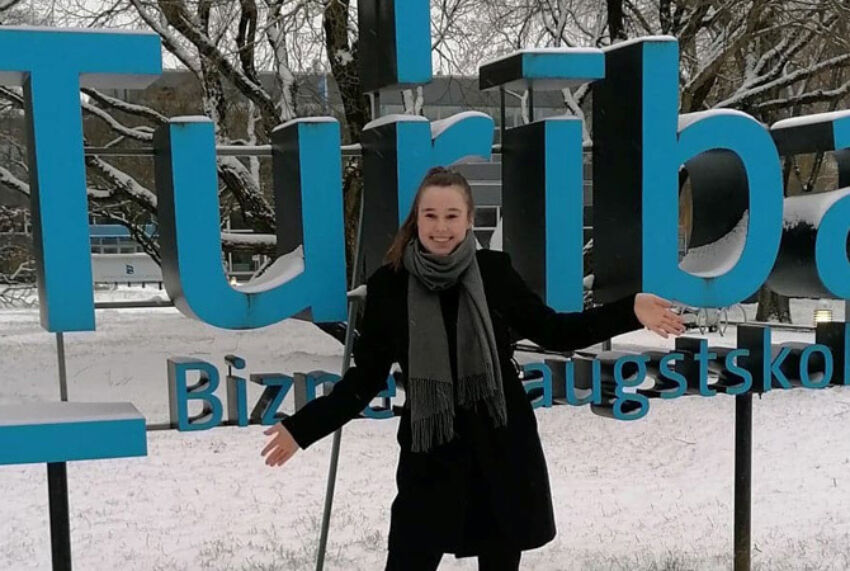 What did you learn?
"During my years of studying, I came to the realisation that tourism management is about so much more than just managing a hotel or a restaurant. I also got to know myself better, thanks to the personal development courses and internships to my liking.
The tourism industry and the ongoing trends are part of the study program, but also the basic knowledge on business aspects and management. I also learned about how cultures differ and what we can learn from these differences, how to deal with different kinds of people and that tourism can be used as a powerful tool for sustainability and to create awareness. This diversity of the program really appealed to me, especially because I was not sure what exactly I wanted to do in the future. For that reason, I did not choose a specialization in order to keep my options open and to explore whatever suites me best."
What was a good experience during your studies?

"The best experience I had this far, was my experience abroad. I choose to go to Riga, Latvia and followed courses to my liking at Turiba University. It was an amazing experience to broaden my horizon and explore places I would otherwise never have gone. It was a great opportunity to take a look into life in a different country and be a student at another university. It gave me the opportunity to connect with many more international students as well as with locals, and to develop myself even more on a personal level in a different way than I was used to."
What would you advise others who consider studying Tourism Management?
"Reflecting back and counting all the amazing experiences I gained and the development I made over the years, I have no regrets studying Tourism management and I am sure you will enjoy it too."
Read more about Tourism Management at HZ University of Applied Sciences