Why did you decide to study at HZ
"I decided to study at HZ because of its practical approach and because of the Vitality and Tourism programme. The campus is also located nearby the seaside and this factor gave me the last push to apply and study abroad."
Why did you choose this specific study programme?
"I decided to follow the Tourism Management programme as I have always been interested in travels and other cultures, on top of that, I found it challenging to learn the vitality industry from scratch. In addition, in this course I got to follow managerial subjects such as business plan, HRM, marketing, communication, etc. which gave me a better inside of the overall industry and how to manage a tourism or a vitality business."
Article continues below photo.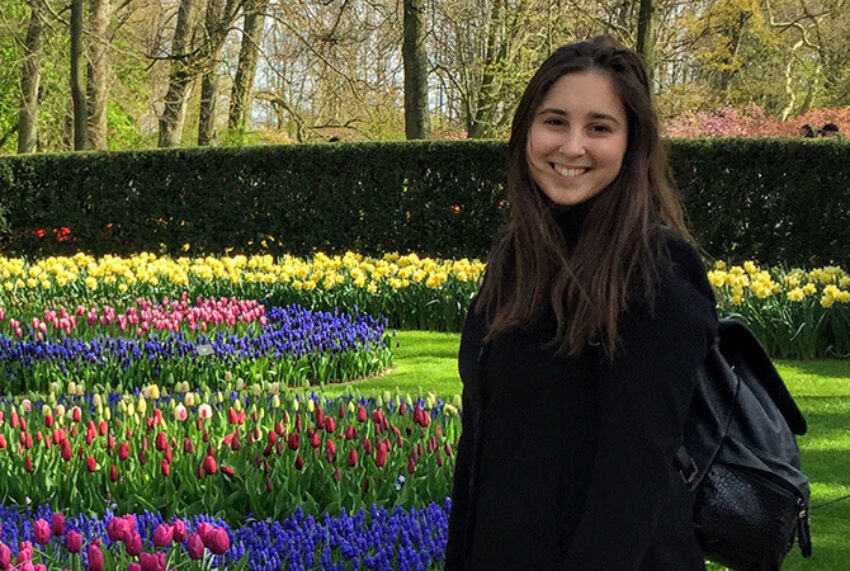 What is the most valuable part of your studies
"Regarding my experience in Zeeland, it was interesting and challenging at first. I come from the Italian countryside, so I used to move around by car, but when I first came to the Netherlands, I understood that without a bike I could not go far. I think moving to Zeeland and Vlissingen was challenging but the best choice I could have ever done for myself. Vlissingen itself is a small city on the sea with amazing sunsets and landscapes. Being able to meet new people from all over the world and exchange ideas, working together or just sharing our culture was one of the most valuable parts of my student career path."
Tell us about your internship?
"Regarding my internship, I have decided to stay in Italy in an event company. I've always been interested in organisation and events; this is why I have decided to work in this field. 8 months of experience in the industry is not a lot but it gave me the idea of what being an event manager means. Unfortunately, again because of COVID-19, I did not get to experience this fully as most of the events planned were cancelled."
What would your advice be to a student applying to HZ?
"My advice for students applying to HZ would be to focus on their interests and understand what really matters for them. At HZ they will not just find a good studying environment with people always ready to help them but also a second and international family."
Read more about Tourism Management at HZ University of Applied Sciences