Why did you decide to study at HZ?
"During the beginning of my final high school year, I started searching for universities that would be suitable for what I was interested in. After a few months of research, I finally found a website with the best universities in the Netherlands. I read about HZ University of Applied Sciences and it gave information about the different bachelor programmes. Then, I saw the possibility to study Tourism Management and I started applying. Since the first time that I looked at HZ's website, I got the feeling that I will have the chance to be myself here and be part of an amazing community."
Why did you choose this specific study programme?
"I decided to study Tourism Management because since I was little, I have been passionate about discovering new countries with their cultures and beliefs."
Article continues below photo.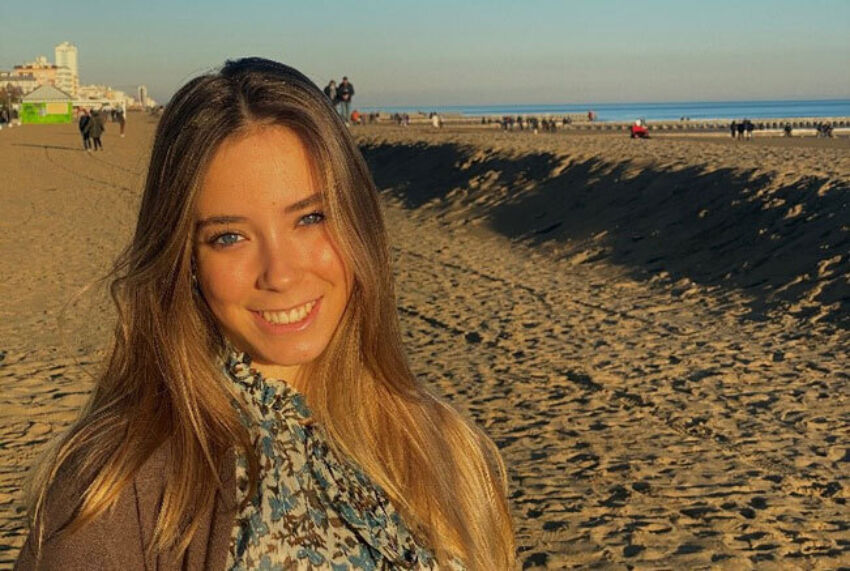 What is the most valuable part of your studies?
"I have just finished the module "Human Resources Management" and it made me realise how much I like this study programme. Being in contact with people, but especially help them, has always been one of the things that I love the most. I cannot wait to work in the hospitality industry to help customers feel satisfied, listen to them and make them live the best experiences of their lives."
What are your internship and minor plans?
"During my third year I will have the possibility to do my minor. I am already searching for possible destinations both in Europe and outside Europe. I would love to go to Norway because I have always wanted to learn the language and have the possibility to see the northern lights. It's been my dream since I was little."
What would your advice be to a student applying to HZ?
"Come to HZ, you will not regret it - you will always have someone here to support and help you. Be ready for the cold and windy weather. Also, if you don't know how to ride the bike, you should learn how to do it - your bicycle will become your best friend!"