The master's is a joint degree of HZ University of Applied Sciences, Van Hall Larenstein and Rotterdam University of Applied Sciences: how did you experience studying at three different universities?
"When I started, the programme River Delta Development was new. The start was therefore somewhat chaotic, both for the lecturers and the students. Because of the cooperation between the three universities of applied sciences, there were all kinds of new systems that still had to be centralised. But after six months, everyone understood how everything worked. By the end of the master's, it really felt like one knowledge institution."
What is the value of this being a joint degree?
"The coherence of the courses is very valuable. It goes through the entire delta area. Because you are constantly moving around, you get a good picture of the problems that exist in that region. It makes the urgency tangible."
What did you learn at each of the institutes?
"In Middelburg, we mainly learned research skills, but also how to do research with different stakeholders. Because if you want to deepen the Scheldt, you have to deal with agreements made with the Port of Antwerp. These are complex systems that you learn about.
In Arnhem, we learned to understand these complex systems even better and to discuss them. We also went on an excursion to Germany and received many guest lectures. Then you immediately hear how all these different stakeholders are working on the future and that they are going to need us a lot. That kind of appreciation is nice.
The focus in Rotterdam was different as well: it is a big city, a completely different environment than Arnhem or Middelburg. You learn a lot more about the social aspect there and how people from different backgrounds react differently to climate change."
Article continues below photo.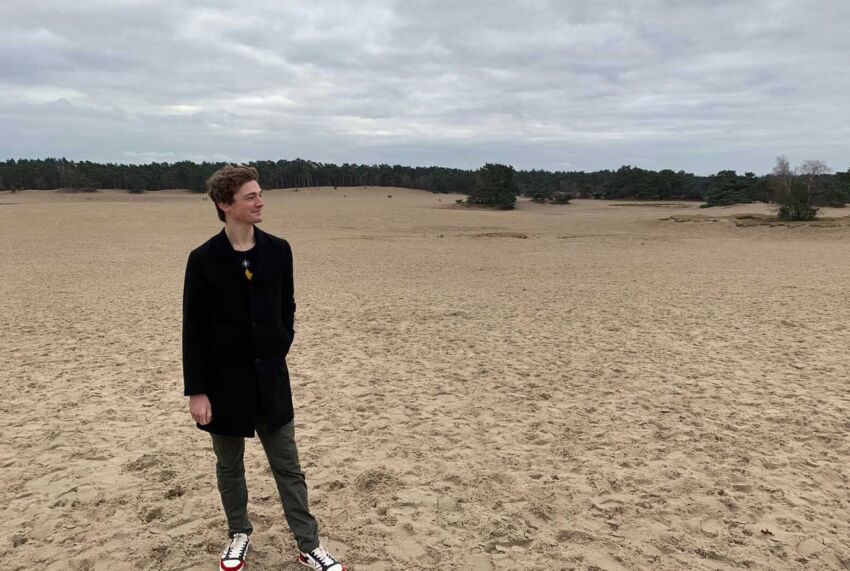 What part of your study stood out for you?
"I really enjoyed working with a group of students all the time. Thanks to the different backgrounds, you come to new insights. You then get to work with that and the cooperation is really an added value."
What was the added value of the practice-oriented approach of this master's?
"For me, it helps to apply things immediately. When you hear something in a lesson it does come in, but before it lands and you really understand what it means, I want to apply it. By keeping the research open, you can choose your own direction. Then you find out for yourself what works and what doesn't. That really helps to understand it."
Where do you work now?
"Immediately after the master's I found a job. I now work at Aveco de Bondt, an engineering consultancy that focuses on water and infrastructure. I'm in the permits and environmental management department. It fits in very well with the master's."
What is your advice to others considering this master's?
"It is a fairly broad master's programme, in which cooperation and communication are very important. Don't forget to maintain informal contact with your fellow students. Visit each other to work out your design for a research project. Or have a beer, that's what makes it fun. I still have good contact with the students from my master's."
Read more about River Delta Development at HZ University of Applied Sciences