Chemistry: Natalia was looking for study with a practical approach
Why did you choose to study Chemistry?
"It was my first choice since I started to think about my future. I always have been good in science/logical oriented subjects. In middle school, my chemistry teacher implied her love to this subject and it stayed with me till now."
Why did you choose HZ?
"I applied with organisation in my country and HZ was one of their partners. It caught my eye almost immediately. I was looking for a university with practical approach to studies as well as for good connections and opportunities for professional development in the future. HZ offers various possibilities to do a minor and internships both, in Netherlands and abroad. Besides, I felt welcomed even looking at the website and after applying all emails were exchanged with positivity that's why I could not go anywhere else."
How was the transition from your home country to the Netherlands?
"It was much easier than I expected! I was fortunate because my parents helped me move by car. I live at the APV campus, they helped me and answered questions about municipal things. So when I moved I got all the essential instructions."
Article continues below photo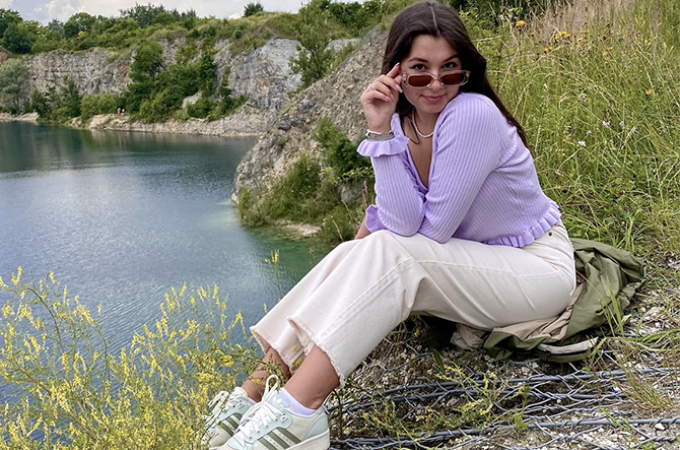 What is the most valuable part of your studies?
"Practical approach, I am first year student and I already feel that I learned so much concerning work in a laboratory."
What has been the most interesting project you have worked on?
"In second block of first year called Quality Control, you and your learning team are making your own pool water. In microbiology labs, you need to filter it and isolate microbes. After that we grew our colony from it to identify them through tests. That was super interesting"
What has been the highlight of your studies at HZ?
"The journey to brew our own beer with my learning team. We went for a trip to true beer brewery and talk with brew master. Moreover, the highlight has been having fun with my friends in the lab."
What would you like to do after graduation?
"I am first year so my plans could change, but I would like to do master in more specific field of applied chemistry."
What would your advice be to a student applying to HZ?
"Don't be afraid to ask anything: if you get in touch with anyone from HZ, they will always be happy to answer all your questions."