Madeline and Dorian are siblings and have shared most of their life components like friends, school, sport, work ambition and the joy of having both studied International Business at HZ University of Applied Sciences. After graduation they even started a company together.
Why did you decide to study at HZ?
Madeline: "The story begins when we were looking for the right university and study programme. We heard from a friend, that we had both in common, about the great time she had at HZ. So, we decided to enroll in the International Business programme at HZ."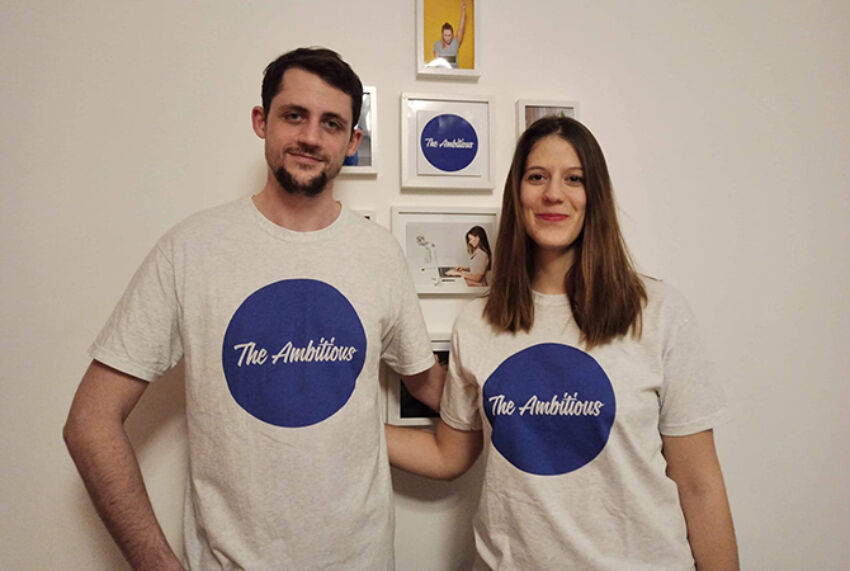 Why did you choose to study International Business?
Dorian: "International Business at HZ offered the opportunity to create a student company in the second year, to complete two semesters of internships, do an exchange semester abroad, and last but not least, live and study abroad with international students."
What was the most valuable part of your studies?
Madeline: "We loved the accessibility of the teachers, the variety of courses and the learning by doing. We were very happy and proud to graduate from the HZ University of Applied Sciences but also a little bit sad about leaving the amazing people we met, students and teachers. We had a great time at HZ! Let us say that studying together in the same class was quite interesting."
What did you do after graduation?
Madeline:"After graduation, I was hired by a company in Rotterdam as a Strategic Desk Account Advisor and Dorian started as a Marketing Specialist in Eindhoven. We embraced our career in big corporates surrounded by international people, exactly as we wanted. After 6 months I was promoted to a management position and Dorian was expanding his responsibilities with managing the marketing operations of more and more countries in his company. We both loved the responsibilities and working environment and, even if it was not easy every day, we quickly climbed the corporate ladders and always felt respected and valued for who we are. We would both surely recommend starting a career in the Netherlands."
And then, the big decision to start your own company?
Dorian: "Nevertheless, a project, left asleep, started to wake up. Both of us had always wanted to work together and run our own company. While we were studying at HZ, the idea was often coming up during parties more as a joke than anything else. Today, it is no longer a dream and we have together created 'The Ambitious'."
Madeline: "The idea came when I started to realise that the young professionals I was interviewing had a lot to offer on the market but little confidence and knowledge of their value to companies. Dorian and I decided to combine our knowledge and research on the last trendy concepts from companies about job interviews like LinkedIn, ATS processes or even the concept of soft skills to develop The Ambitious. We train students and young professionals on their job interview skills and provide them with the tool and the knowledge they need to ace an Interview, from an internship to first an interview, for a career move or even a PhD programme."
Dorian: "Running your own business is never an easy thing but we feel empowered to do so and we believe that HZ was a great head-start in our professional career."
Read more about International Business at HZ University of Applied Sciences