Why did you decide to study at HZ?

"The practical programme and the personal approach at HZ really impressed me. Here, I have the opportunity to apply all my knowledge into real life. An agency supported me throughout the whole application process and I was also in contact with a student who answered all of my questions."
Why did you choose to study International Business?
"I chose to specifically study International Business with a focus on the languages, since I wanted the best of both worlds."
Article continues below photo.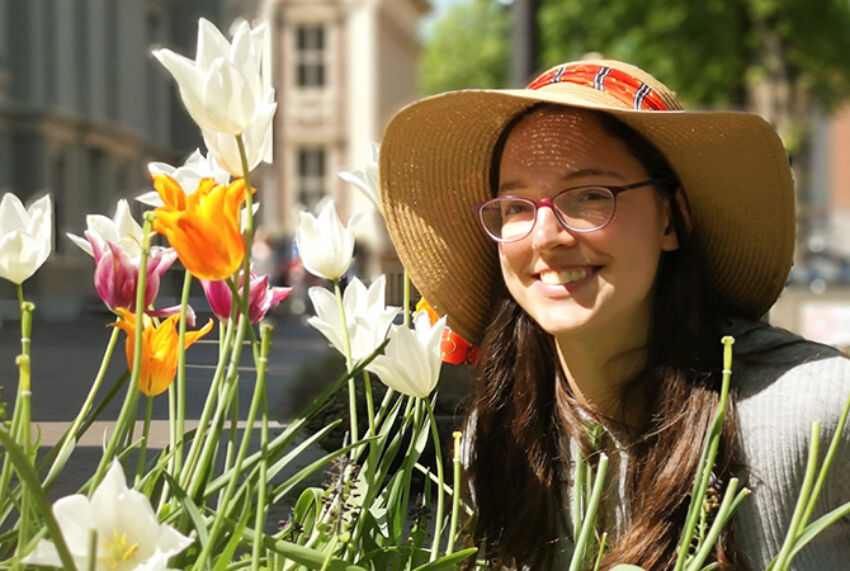 What was the most valuable part of your studies?
"All the opportunities given to me at HZ are extremely valuable for my personal and professional growth. In my first year, I had the chance to create the HZ Green Office which promotes sustainable development. Then I worked over the summer at the International Office, which taught me a lot about marketing. As part of my programme, I set up, with seven other students, a student company. Each one of us came from a different country and as a result, my intercultural awareness improved significantly."
Tell us about your minor and internships during your studies?
"My minor was at the prestigious Tec de Monterrey in Guadalajara, Mexico. All my classes were in Spanish and I immersed myself into the Mexican culture and food. During that time, I developed my project for the Honours Programme. After finishing the desk research, I went to do field research in Japan. Since I was looking into quality of education, I discovered school practices and societal norms that shape the advanced Japanese society. The second semester of my third year was assigned to my internship which I did for TransPerfect, the global leader in the language services. I relocated to Paris, France, and enjoyed exploring the French language, culture and cuisine! This valuable work experience helped me with finding a graduation internship at Coca Cola"
What would your advice be to a student applying to HZ?
"I would advise students applying to the HZ to be open minded and prepared for lots of new experiences!"
Read more about the study programme International Business at HZ