International Business: read what Raya has to say about the programme
Hello! My name is Raya and I am currently International Business student at HZ University of Applied Sciences.
Why did you decide to study at HZ?
"The reason why I chose to study at HZ is the international family-like environment. I had the chance to experience this during the Open Days at HZ and I was certain that this was the place, where I wanted to spend the next 4 years of my life."
Why did you choose to study International Business?
"I chose to specifically study International Business because I wanted to develop myself in the business working sphere, learn new languages, meet people from all over the world and learn to be independent."
Article continues below photo.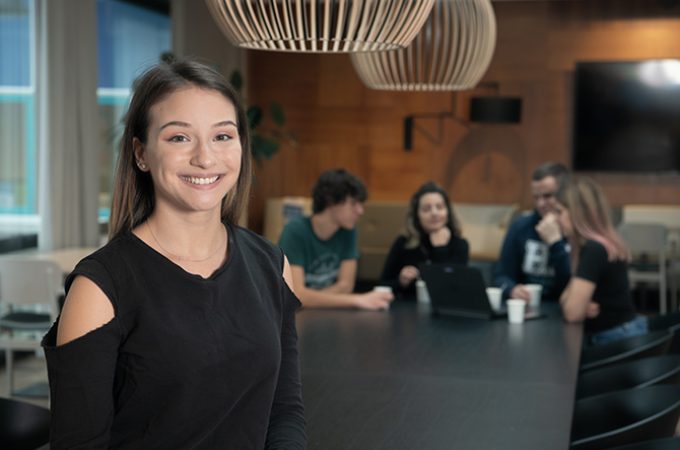 What was the most valuable part of your studies?
"For me the most valuable part of my studies is the applied side of the programme, since, so far I have had the chance to see how all the things that I am learning are applied in real life, through company visits, research, observations and group projects."
Tell us about your plans for your minor?
"For now, I plan to do my minor in Vienna, Austria, and my internship in South America. I am very excited about these opportunities because I believe I will have a lot of experience in the business field by the end of my third year."
What would your advice be to a student applying to HZ?
My advice to students applying to HZ is to follow @hz.international so they get an insight into the amazing events that HZ organizes & check the takeovers by students, who are already studying in HZ so they get a better overview of what they can expect at HZ.
Read more about the study programme International Business at HZ