Why did you choose to study International Business?
"I chose to study International Business because I feel a strong compulsion to work in the business environment. I am confident that this programme gives me essential fundaments to develop myself and my knowledge and start working in the field after graduating. I also enjoy being surrounded by other cultures and I find myself comfortable around people from all around the world."
Why did you choose HZ?
"I chose HZ University of Applied Sciences because of the personal approach. Bonding with lecturers and them knowing me as a person, what I am capable of and my strengths/weaknesses means the world to me. I found this at HZ. I am also a big fan of the practice-based learning and the phenomenal beach in Vlissingen."

How was the transition from your home country to the Netherlands?
"The transition was very smooth and unproblematic from the beginning until now. I did not experience a huge cultural shock, although some aspects of the Netherlands still surprise me."
What is the most valuable part of your studies?
"The most valuable part of my studies is the amount of projects I have each block and that they allow me to further develop my experience with business related knowledge."
Article continues below photo.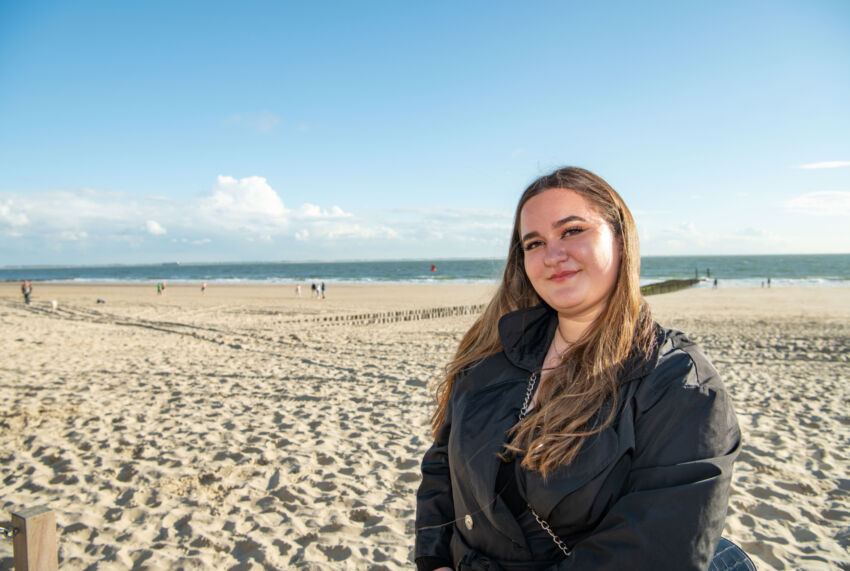 What has been the most interesting project you have worked on?
"One of the most interesting projects I had a chance to work on has been a project from Economics. My group and I had to come up with a product for Samsung Electronics and focus on weekly questions in order to present a presentation about the product itself. The presentation also included all economic factors relevant to us in our course. It was demanding as I find Economics difficult in general, but we worked hard and got a high grade for it which satisfied me a lot."
What has been the highlight of your studies at HZ?
"So far I appreciate the bonds I have created with people from multiple different countries as well as meeting all of the teachers who inspire me to work hard and never doubt in my abilities to solve any difficulties that appear."
What would you like to do after graduation?
"I would like to move outside of Europe and work in the field of marketing for a while and ultimately open my own business and establish it in Europe."
What would your advice be to a student applying to HZ?
"My advice would be to be open to meet new people and be prepared to spend the best years studying in a multicultural environment."