Why did you choose Industrial Engineering & Management?
"I always liked maths and sciences and I want to find a job in which there are different, also technical, problems to be solved. Besides I want to learn how to be a good manager in the industrial world. The study Industrial Engineering & Management (IE&M) combines those aspects."
What do you want to mean for the world?
"I grew up in a country where people don't respect women, not just in general, but especially in higher positions. What I see is that a lot of girls like maths but are taught or made to feel that they don't belong in those jobs. That's why I always say to girls: at least try and see if you like it. There is a big role we must take and show men that gender doesn't matter. I hope to become a manager at a company and show other women that this can be achieved. I want to be an example."
Article continues below photo.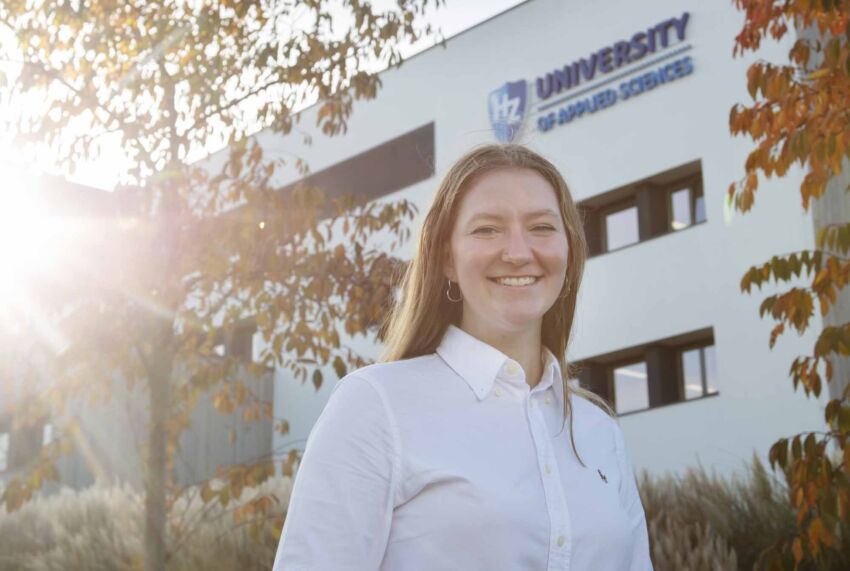 What is your dream job?
"My ultimate dream job is to manage a nuclear powerplant. With my study IE&M I learn about managing in a technical environment, and I only must apply the nuclear knowledge. People often believe that a powerplant is dangerous after what happened in Chernobyl and Japan, but people often don't realize how important nuclear powerplants are and how much power they can provide. I want to be able to create a safe environment for people."
Do you have to be creative for this study?
"Yes, and I love that! You have to create solutions for problems. It is also a lot of research, but with a creative mind you can find simple solutions for complicated problems. I really like that!"
Is it a practical study?
"In the first two years we go two days a week to a company. We work on school projects, but sometimes the company also gives an extra project to look at. In the third year I went back to Dominican Republic and did research for a 3D printing company. I created a process of collecting plastic bottles and turning them into printer filament, so they can be used for the concept versions of the 3D prints. In this way the company reduced a lot of costs and became more sustainable."
Do you have a tip for future students?
"I hope that more girls apply to technics. Often men take the credits for what women have done and researched in their job. I think it is time that we don't allow that anymore and that we stand up and show what women can do!"
Read more about Industrial Engineering & Management at HZ

This article is from the GirlsFuture magazine: the glossy about and for girls in technology.