Where are you from?
"I was born and raised in the Dominican Republic. My mother is from Germany and my father is from Peru. I was raised with the Dominican culture, with only a little bit of German mixed in, so I consider myself more Dominican."
Why did you choose for the study Industrial Engineering & Management?
"I've been interested in engineering for a long time. I was looking for which type of engineering I wanted to do. When I was searching for universities I found HZ and looked into what they offered. And was surprised to find we would get to work on assignments at a company two days a week. Then I knew that this would be the study programme for me."
Can you tell me anything about the study programme?
"In the first ten weeks we explored everybody's knowledge. Then we had different lectures, which come together at the end of the first block. The engineering part is more material sciences, but we also get maths, which is followed up with physics. And because it is about both engineering and management, we also get some background in finance, statistics and research, so it is very broad and you can always follow up on different areas of this study programme."
Article continues below photo.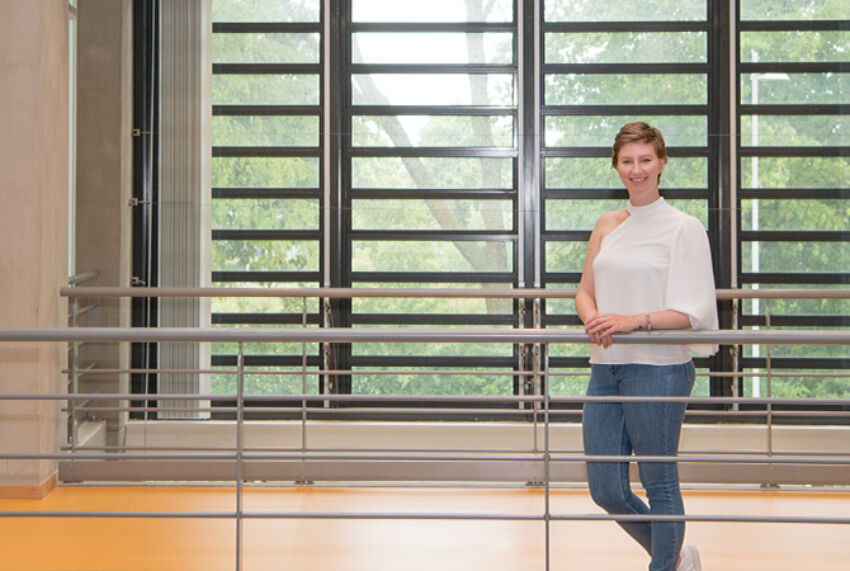 Did you already do an internship? How was it?
"During the study programme we get to visit a lot of companies, twice a week. We go with small groups of 3-5 students and carry out assignments. Each semester we go to a different company so you get to see different companies. That way you get to explore in which type of engineering you would like to specialise."
Do you have an example of an interesting assignment you did during the first year?
"Yes, my favorite assignment was doing quality management for a company. And it turned out that the company had a lot of issues with that. So, we were able to give them an actual product, a checklist for quality which they are now trying to implement into their company. So, you actually do valuable things for the company and they implement them."
Why did you choose HZ?
"Mainly because of the programme. I skyped with my teacher before I came here. She was telling me about the study programme and everything it entailed. And then I thought; I really want to go. I want to be in Europe and I want it to be in a country where I can learn in English and where you can speak English. And when I came here I thought, yes this is good, I like this."
What kind of person would you recommend the study programme for?
"People who like engineering in general, because this really shows you a different perspective on Industrial Engineering & Management. I really would recommend anyone who is thinking of engineering in general, because there's different times of engineering, such as Civil Engineering, but that's more technical with numbers. This is more for when you want to be a creative problem-solver. A person who really wants to make a change in a company."
What are you looking forward to in the next years?
"The most exciting part is the minor. Because right now I already settled in Vlissingen. I really love going out of my comfort zone. So I'm ready to go abroad for my minor, and to explore other countries. And for the internship, I want to go abroad, I think Asia. You become really independent then."
What advice would you give prospective students when choosing a study programme?
"If you want to study Industrial Engineering & Management, just do it. If you are still a bit confused, I recommend to come here and see for yourself. Also, Incorporate what you know and practice what you don't know. So if you are not sure whether you can do something in finance or statistics, ask for help, because the teachers will help you. They really care.
I recommend a Skype session with a teacher, for me that was really helpful. You can also Skype with student ambassadors, because some things you don't want to ask a teacher and you can discuss all those questions with other students. So I recommend doing both!"
Something you want to say?
"Join! Especially girls. Don't be afraid to try!"
Read more about Industrial Engineering & Management at the HZ.