Why did you decide to study at HZ?
"Ever since seventh grade, I have been extremely attracted towards the Netherlands. I started to learn a lot about the Dutch culture, manners, and lifestyle. Five years ago I went to the Netherlands for the first time, and I was very impressed by the country and the people here. The Dutch are very tolerant to different kinds of people. I realized how humane and ready to help they were. I liked the fact that the whole society is very international, and the English language is very well accepted. These factors predispose for good international contacts. In the following years I continued visiting the Netherlands and then I definitely decided to continue my education there in the sphere of the Civil Engineering study programme."
Article continues below photo.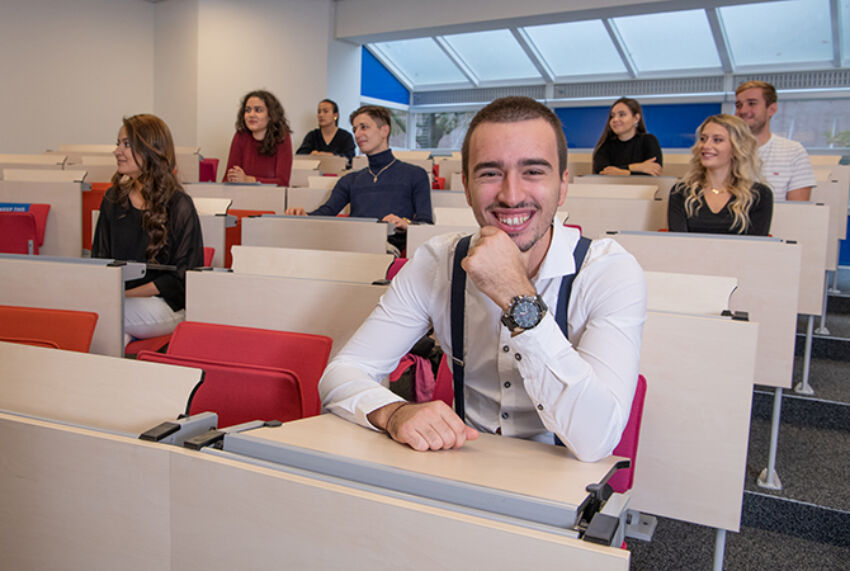 " I knew that I was looking for an innovative type of curriculum where I could collaborate with others, address real-life problems, and participate in team projects, in which I would find reliable support from a supervisor. To me it is really impressive that at HZ you do not only get trained theoretically, but also practically. This structure summarizes up everything I am looking for –studying in an effective, future- and professional-proof and more engaging way."
Why did you choose this specific study programme?
"I have always wanted to become an engineer in terms of my professional and career orientated goals. I am the type of person who likes to be perfect in every task I perform. Consequently it will be no surprise that I was drawn to Civil Engineering. I think that every detail is important as well as the precision in every task. I know that this study programme will always be up-to-date, and future-proof and necessary for people. I also really like the fact that I can pursue an international career."
What is the most valuable part of your studies?
"The most valuable part of all education is undoubtedly the contact with the people from all over the world. This is something that educational programmes in my own country cannot offer. You learn to accept different people, to communicate and to understand their way of thinking. You learn a lot about their culture and mentality. Contact with international students teaches you about life in the future. The other aspect is that you learn to deal with all the difficulties on your own. You learn to find out the information you need by yourself, you learn to ask and deal with all kinds of people and institutions."
What would your advice be to a student applying to HZ?
"I would advise future HZ students to be brave. It is very important to take risks, to have the courage to just take the first step. Yes, it can be a little disturbing and sometimes it may seem difficult or even impossible, but have the courage, the energy and the attitude that everything will be fine and things will happen for you. Everything you put in as an effort is only for your own benefit. Your life will change and you will grow and develop."
Read more about Civil Engineering at HZ University of Applied Sciences