Why did you decide to study at HZ?
"I was considering the possibility to study in the Netherlands during my senior year of high school. I got to know HZ University of Applied Sciences through an educational agency. I also had other universities as an option but I instantly knew that HZ was the right place for me. I really liked the university's personal approach to the students. The classes are not big, which helps the students to establish a connection with the lecturers and receive personal help when they're struggling. HZ is one of the few universities that helps their students to find accommodation and always ensure that all of the international students are adapting successfully to the new environment. HZ has offered the perfect study programme for me, Civil Engineering, with the practical approach of its education."
Article continues below photo.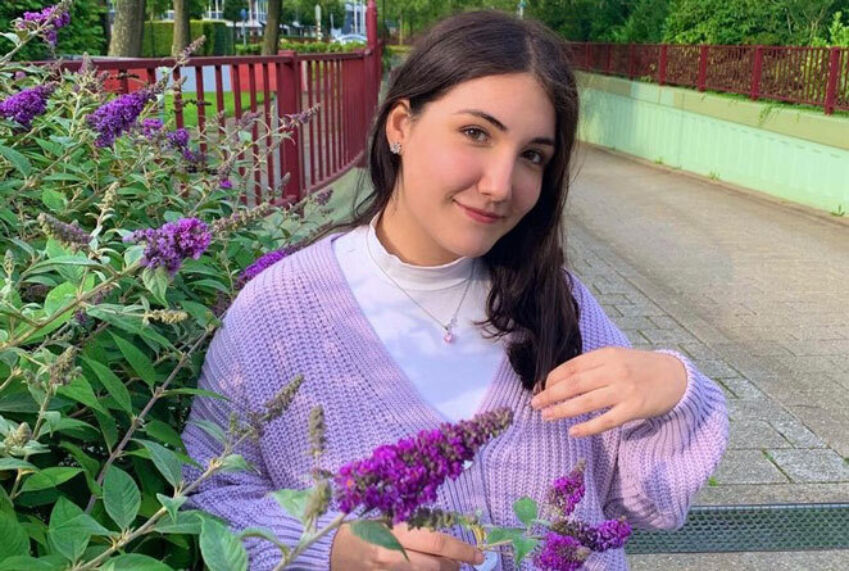 Why did you choose Civil Engineering?
"There are many reasons why I chose to study this particular programme. We cannot lead a normal life without houses, bridges, highways, etc. Here comes the need of civil engineers who will ensure the safety and comfort of the citizens. This makes the profession meaningful and exciting for me. I will have the chance to work on different projects, with new developments, technologies, which makes a dynamic learning environment. Moreover, there is a wide choice of Civil Engineering specialisations allowing me to find the area that interests me the most."
What is the most valuable part of your studies?
"The most valuable part of my studies is my personal growth. I met a lot of new people from various countries allowing me to get acquainted with different cultures and broaden my horizon. Apart from my academical studies, I also learned how to be independent and how to strive for success in the future. I already had the chance to experience working on projects with clients. I worked in teams with new people from different backgrounds which gave me the chance to learn how to be a team member and how to adapt to new situations and atmosphere."
What would your advice be to a student applying to HZ?
"My advice would be not to be afraid of the changes ahead of you. Believe in yourself and dream big. Even though it can be hard at the beginning, soon everything will come to its place. Do not give up if it is hard, give your best and everything will work out. If you choose a career that you are passionate about you will surely enjoy the study process. And last but not least, have fun! Don't be afraid to get out of your comfort zone and meet new people."