Civil Engineering: Costanza chose the most innovative Civil Engineering program
"I started my secondary education in a culture and literature school in Italy, but after three years I realized I wanted to study something related to mathematics. This is the reason I choose to follow scientific lectures during my year abroad in Australia. I have to say that I loved my year abroad so much, that I decided to extend the stay and finish my secondary education in Australia. This permitted me to enroll at HZ University of Applied Sciences already in February. However, before that, as it is normal for some of us, students, I was very indecisive on where to study. I already chose a study programme – Civil Engineering – in my years in Australia, with the help of my parents, teachers as well as friends."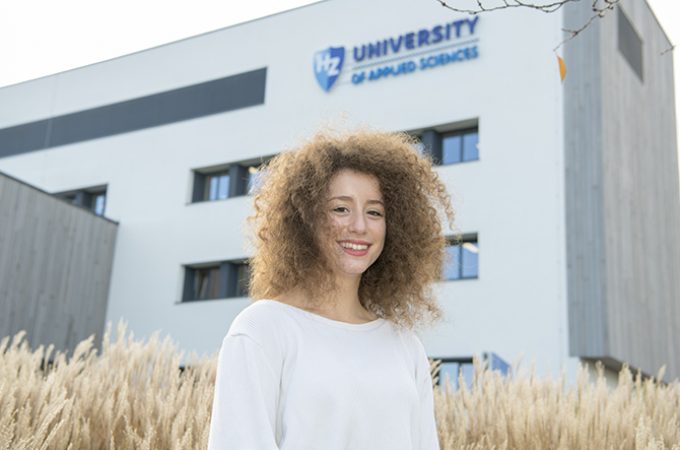 "Nevertheless, the choice of the place where to study is also an important decision to take. I applied to over 20 Universities both in Australia and in Europe, but no university offered such a diverse and innovative programme as HZ. Moreover, they offered me to start in February, which is the main reason I decided to enroll here, apart from the fact that the programme implemented both practical experiences and internships, throughout the years of study. In fact, my studies prepare me for the future, meaning that students get both a solid theoretical base and the practical side of being a Civil Engineer. The amazing opportunity to have internships and work on real projects during the study prepares every student for the work they might pursue in the future; and I love this about HZ University of Applied Sciences."
"Choosing the right university is a difficult task, maybe one of the first important decisions you must make, that will define your future. So, all I can suggest, is to make an informed decision: research, research and research. You can do this by taking a look at our university. Hope I will see you in Holland!"