Why did you choose to study Chemistry?
"I always liked science subjects while studying in high school and planned to go to a medical school at first. Once I saw the Chemistry study programme at HZ and found out that it is focuses on practical and experiments, I was very intrigued. There are not a lot of programmes that offer so much experience in the scientific field."
Why did you choose HZ?
"I wanted to study abroad, meet new people, and experience new things. I believe that a person can only grow once they come out of their comfort zone and are "forced" to live and be on their own. For HZ specifically, I liked that its campuses are in rather smaller cities, so there is no overwhelming feeling from living in a big city and paying more for everything."
How was the transition from your home country to the Netherlands?
"Relatively easy. As my mom worked abroad already when I was a teenager, I was used to living alone already. There were lots of things that I had to get used to and arrange upon my arrival in the Netherlands, of course, but if you have everything sorted out, it gets easy. There are a lot of positives to the whole process than negatives."
Article continues below photo.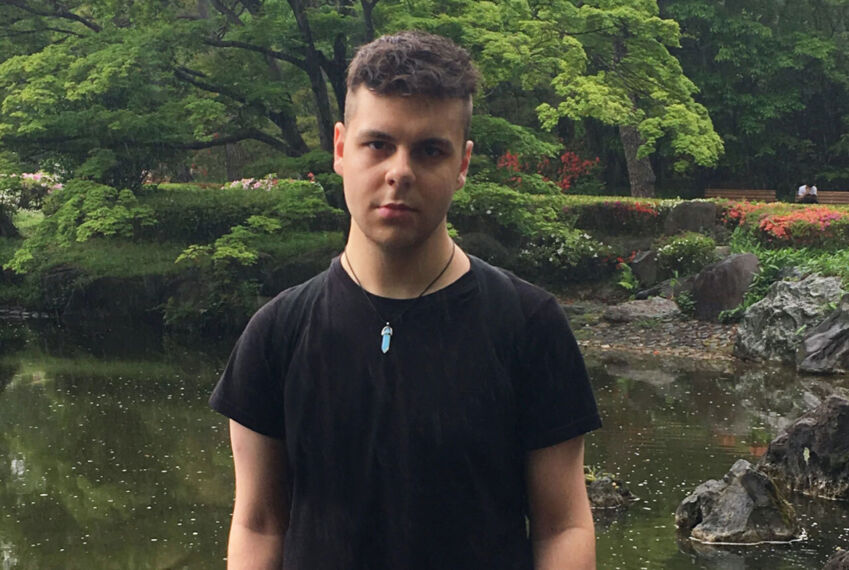 What is the most valuable part of your studies?
"It would be the practice and experience in the lab that I have gained over the 1.5 years of studying. It is crucial for my further development and be ready for a future working environment."
What has been the most interesting project you have worked on?
"Currently, I am working on a project for the Honours Programme. It concerns the goals of sustainable development (SDG) established by the United Nations. As the project is in the planning stage, I will be more than happy to share more in the upcoming months!"
What has been the highlight of your studies at HZ?
"There have been lots of great highlights and memories during my time at HZ. Lots of different activities and trips with my friends, of course, experiments, being a student ambassador and helping out prospective students, getting accepted to the Honours Programme, applying for my minor, etc. I am most excited about things to come in the future."
What would you like to do after graduation?
"Honestly, I have not decided yet on what exact field would I like to work in, but I do have some ideas on areas that are interesting to me, for example, health-related fields and forensic sciences. The chemistry study programme and the block system that we are using are really helpful in making decisions about my future studies and working field, as we get to see something from every industry during our 4 years here."
What would your advice be to a student applying to HZ?
"I would recommend not stressing out too much. I know the enrolment to a university alone sounds stressful, but the whole process is fairly simple. It is also very good to message a student ambassador, that way we can help you with your questions and concerns. Do not forget to take all the documents you need, keep every document you receive in your postbox, be patient with some of the Dutch institutions and try not to postpone things that you have to do too much at the end! You will be grateful for it later and you will cherish that sweet free time."