​PROFIT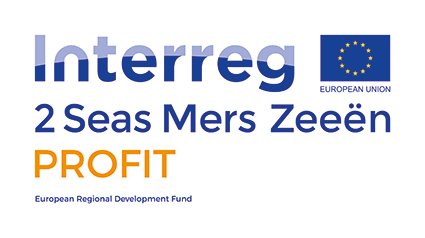 SMEs in the tourism and leisure economy would like to have help with innovation, practical tools and knowledge that they can use immediately in their business. In the international project PROFIT, HZ University of Applied Sciences and Economische Impuls Zeeland to deliver these tools and knowledge.
On the one hand, PROFIT aims to create a better understanding of consumers, bringing together all sorts of data about consumer behaviour and unlocking this data for businesses. From various data sources, data will be collected, analyzed and made accessible to SME's through a cross-border IT platform. HZ has a lot of knowledge and expertise in the field of analysing and using big data, this expertise is used not only in Zeeland, but also in Flanders, France and England. The HZ can thus increase its expertise and effectively apply a cross-border approach.
On the other hand, PROFIT supports the actual innovation process, making use of customer knowledge acquired. This innovation process is supported by a variety of practical innovation tools such as coaching, training, workshops etc. These activities are carried out mainly by Economische Impuls Zeeland, supported by HZ.
Within HZ, the Research centre for coastal tourism will have the lead in carrying out this project, maintaining contacts with the project partners internationally and the SME's in Zeeland. The expertise of the Academy of Technology & Innovation (big data & data sciences) and the Academy of Economics & Management (Service Design) will be used to carry out all project activities.
PROFIT is an international project aimed at stimulating innovation in SMEs in the tourism and leisure economy. PROFIT stands for 'PROfessional Framework for Innovation in Tourism'. In Zeeland, HZ University of Applied Sciences and Economische Impuls Zeeland take part in the project, cooperating with partners from Flanders, north-western France and south-east England.
PROFIT is made possible by a contribution from the Interreg 2 Seas Programme 2014-2020, co-financed by the European Regional Development Fund, and contributions from the Province of Zeeland as well as the municipalities Goes, Schouwen-Duiveland en Veere.
More information (in Dutch) can be found at http://profit.kenniscentrumtoerisme.nl
With a financial contribution of