The HZ Community is actively committed to the people of Ukraine and also draws attention to the refugee issue. Through various actions by students and employees, we try to contribute as much as possible and increase knowledge about the situation, or join the pizza session to get in contact with other students.

Collections
The HZ Green Office and SDG Events, as well as students from the HZ, have launched initiatives to collect products for the Ukraine. On Tuesday 29 March a transport with collected products will leave for the border of the Ukraine. Your contribution is very welcome. View the complete list of products here.
Refugee lunch

On Tuesday 29 March, 15 students of the HZ will have a lunch with 15 refugees from Syria, Yemen and Afghanistan. During the conversation, students and refugees will look for connections that will enrich students socially and increase mutual understanding.
Sympathetic ear
On Tuesday 29 March, the HZ is organising a walk-in evening for students who would like a sympathetic ear. From 05.30 p.m. you are welcome in the HZ Café to talk with each other and with us about things that are going on and that keep you busy in these 'challenging times'. Pull up a chair and talk with each other. A snack and drink will be provided. Register using this form.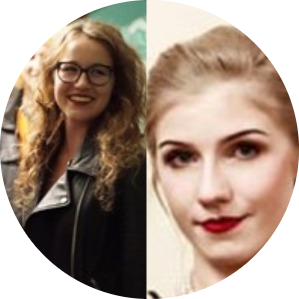 Students in action
Students Julia-Antonina Majchrzak and Julia Kobylińska are from Poland and started a fundraising campaign for the people of Ukraine at the beginning of March. In a blog, they share their story about why they took action. Read their story here.