An impression
The Joint Research Center Zeeland has a modern look. The facade cladding consists of plating in a square grid. The roof offers space for research. Here lectures can be given or users can relax and enjoy the view of the city of Middelburg. The building is connected to the HZ education building for optimal collaboration.
Working together inspires
Large laboratories and a makerspace are central in the design. Students and researchers come together in this makerspace. Consulting each other and working together leads to inspiration and new results and insights.
Four laboratories
JRCZ has four floors and the building will be divided into four clusters: Engineering, Chemistry, Ecology, Data Science.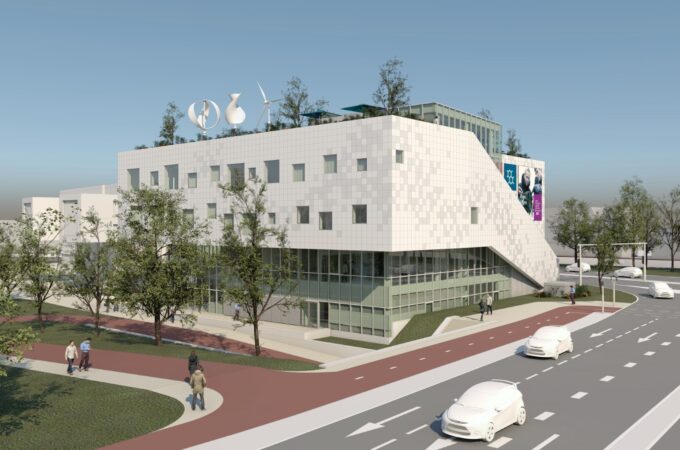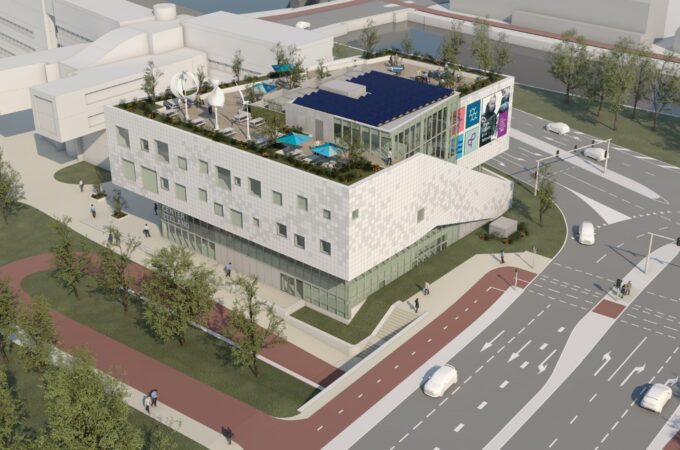 Artist impressions: Rothuizen Architecten en Adviseurs